Aurora Humanitarian Project

Open to all UWC schools and colleges, and presented by the Aurora Humanitarian Initiative in partnership with UWC, the Aurora Humanitarian Project for UWC Schools and Colleges (AHP) aims to encourage UWC students to engage in an economically, socially and environmentally sustainable and practical manner with current humanitarian issues affecting a community. The AHP recognizes student projects designed to have meaningful impact – and provides one winning team with a financial grant to further the development of their project.
The mission statements of the AHP are as follows:
To encourage current UWC students to actively engage in humanitarian issues by creating an initiative addressing such issue on their own or by further developing an established student-led initiative.
To encourage, support, and showcase student-driven projects from across UWC schools and colleges which address concrete humanitarian issues, and go even further by providing solutions through innovative and economically, socially and environmentally sustainable approaches.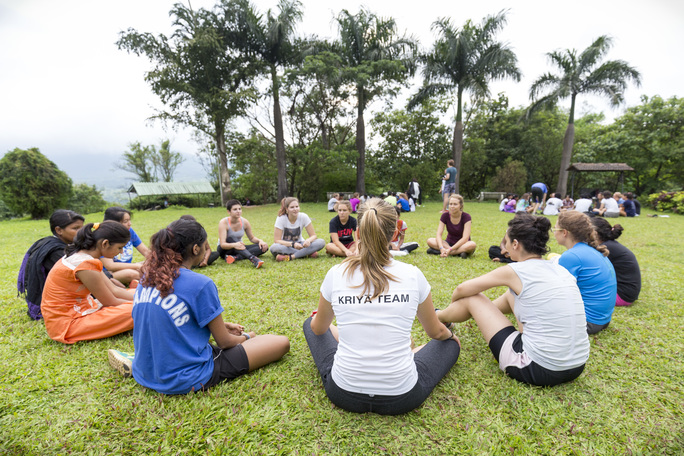 Project proposals submitted to compete for AHP funding address a broad and diverse range of humanitarian issues identified in the vicinity of UWC schools and colleges, and often propose close collaborations with local communities.
In the 2017 AHP, after a highly competitive selection process, UWC Robert Bosch College was announced as the winning team, although thanks to generous donations from anonymous donors, the two other finalists, Waterford Kamhlaba UWC of Southern Africa and UWC Mahindra College, also received €4,000 each towards the further development and funding of their respective projects.
Current UWC students submitted their applications in early 2018 for the second annual AHP, in which their projects are competing for a prize of USD $4000. Three finalist teams were chosen from among 12 applications: the teams from Waterford Kamhlaba UWC of Southern Africa, UWC Mahindra College and UWC Changshu China will be attending the Aurora Prize Weekend in Armenia in early June 2018 for the final step in the selection process, when one winning team will be chosen and announced. More information about the finalist projects, and the final round of selections, can be found here.
UWC thanks the Aurora Humanitarian Initiative for their continued support of UWC students in their initiatives for meaningful change.
More information about the AHP, including profiles of the 2017 finalists as well as details on the 2018 application process, can be found in the below attached document.