Smokeless Kitchens / UWC East Africa
31 October 2019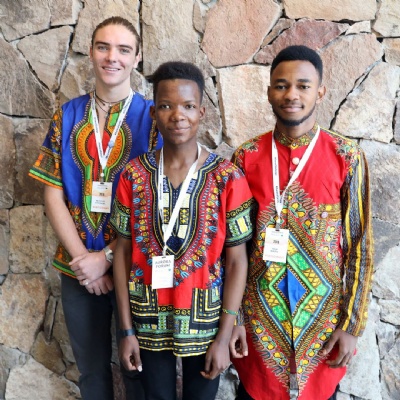 Propelled forward by the aim of reducing the damaging effects of smoke experienced in the kitchens of indigenous communities of the Chagga and Maasai tribes in Moshi, Kilimanjaro, the Smokeless Kitchens team set out a plan to sustainably source low cost, high quality smokeless stoves that are operated using environmentally friendly fuel. The team planned to bring about both health and social benefits, as by reducing the instances of chronic respiratory diseases and the amount of time that women currently spend each day collecting firewood, the women would be able to dedicate a greater proportion of their time generating income for themselves.
In the first six months after receiving the funding from the Aurora Humanitarian Initiative, the team succeeded in building their first prototypes of the smokeless stoves, ready to start being used by the local communities. The project continues today as a service initiative being carried forward by current students at the school, after the original project founders graduated from UWC. By May 2021, despite the challenges they faced due to the pandemic, the team have been able to build six smokeless kitchens for six families in the Moshi community. Next year, they hope to build even more stoves, but this time without needing additional support from external organisations who have now trained up the team members to become self-sufficient in further developing and expanding the project.
For founding team member Yahaya Ndutu from Tanzania, who was himself diagnosed with a respiratory disease at a very young age due to smoke and dust, it is the realisation that "even teens, with the right motive and a structured organisation, have the power to enact life-changing projects" that will stay with him from the experience of developing the Smokeless Kitchens project.