Peer Listener Project / UWC Atlantic
4 November 2021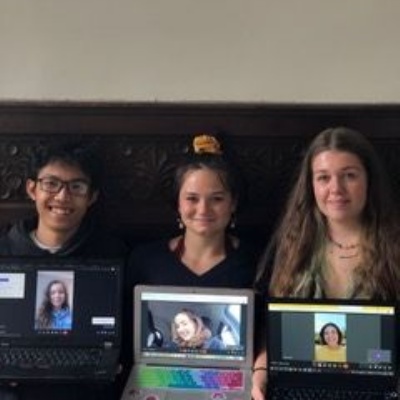 This project is focused on the mental health crisis among young people. The team set out to build up a peer listening network at neighbouring schools based on a model that has been tried and tested at UWC Atlantic for 11 years, whereby students are trained and empowered to listen and help other students with their mental health issues. By bringing this same model to more schools in the region, the students hope to tackle the growing number of mental health issues among young people in their local school area.

Speaking about her belief in the project, team member Ellamay from Wales shared:
"I believe in this project because I have seen first-hand the positive impact Peer Listeners can have on individuals and a community. I have seen the benefits of students feeling comfortable in approaching a peer about their struggles, and of Peer Listeners being equipped to recognise those who need support. I have also seen how when there are students actively providing support for mental health, the culture of talking about it in everyday conversations is more common, and the topic is altogether less taboo within the community. Having previously attended local schools in Wales, where the mental health of myself and my peers was not prioritised despite its declining state, I know of the dire need for a system of continuous recognition and support, and I believe that integrating peer listeners into local classrooms is the answer."