Kriyā Iron / UWC Mahindra College
31 October 2017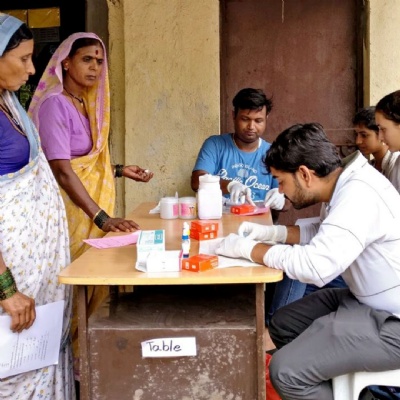 Kriyā Iron was set up with three goals: addressing the pressing issue of anaemia in the rural areas surrounding UWC Mahindra College, raising awareness of micronutrient deficiencies and other nutritional concerns, and empowering women to improve their own health.
The students behind starting the project were Maya (Israeli/American), Kathryn (American), Ella (German/French), Shruti (Indian) and Drusilla (Tanzanian) - all UWC Mahindra College students at the time.
The project took a holistic approach to tackling anaemia, addressing it from three dimensions: preventive, curative, and social. They used Lucky Iron FishTM ingots to directly address anemia, collaborated with local NGOs Akshara and Family Planning Association of India to drive forward a conversation about health and nutrition, and empowered female participants in the process by placing the solution directly in their hands.
By 2018, the project succeeded in reaching out to over 80 households in which women reported regularly using the ingot. This means that close to 400 people were already benefitting from the ingot then, with an estimated reach of over 50% of the villages of Asde and Sawargaon.