The Lorax Project / UWC East Africa
4 November 2021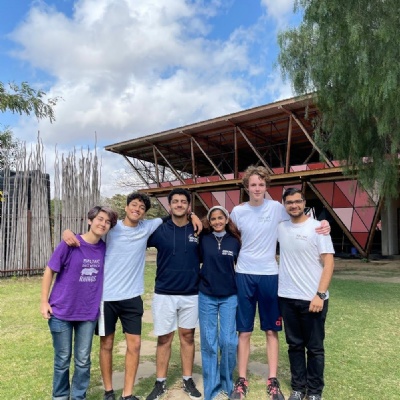 The Lorax Project aims to tackle soil erosion and deforestation through the distribution of seed bombs with the help of local school students in Arusha, Tanzania. The bombs are marble-sized balls that contain seeds, soil and clay and are made at UWC East Africa as a CAS activity. The bombs will then be distributed both by UWC East Africa students and students from other local schools to help trees grow in the area. The team also plan to provide the local schools involved with a rainwater collecting system; providing them with clean drinking water which they can also use to water the trees they have planted in the dry season.

Team member Amitis from Iran shared their passion for the project:
"Soil erosion is a huge problem in Tanzania and East Africa in general, but unfortunately, not many countries are trying to tackle it. Kenya, however, has been fighting against it with the help of seed bombs. Looking at their success rate, I believe that we have chosen the right method. In addition to that, by including local school children in the project and providing them with not only the seed bombs and the knowledge to take care of them, but also a rainwater collecting system, we will have a significant effect on their lives. This project will help hundreds of children have access to clean water, fruit trees and a safer school environment. I understand that our project is not going to solve the problem in the whole of Tanzania, but I believe that it is a big step in the right direction, and can one day grow into something as big as Seedballs Kenya. This project has helped me learn that if one is determined to have a positive impact, you can always find support and it has shown me that by reaching out and finding partners, we can make anything happen."