UWC International New York Gala
27 April 2023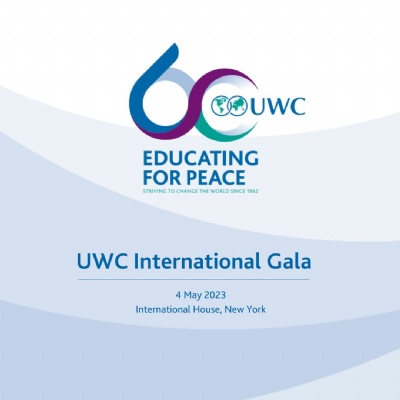 As the landmark event of UWC's 60th anniversary year of celebrations, the UWC International New York Gala on 4 May 2023 brings together partners and supporters of UWC, as well as a selected group of alumni and students, to honour this special milestone for the UWC movement and to celebrate 40 years of UWC-USA
The event is an opportunity to reflect on the impact of a UWC education through the stories of current and former UWC students, and pay tribute to the exceptional individuals whose philanthropic contributions have made UWC a reality. It is a night to celebrate how far the UWC movement has come, and to draw inspiration for the next stage in UWC's journey as a pioneering and transformative global education movement.
Actor, director and singer, Juan Pablo di Pace (UWC Adriatic, 1997-1999), is opening the event as the master of ceremonies, sharing the stage throughout the night with a number of inspiring speakers. These include:
Dr Victoria Mora, President of UWC-USA, who will create a space for UWC students Huma and Malou to share their experience
Dr Musimbi Kanyoro, Chair of the UWC International Board, and Dr David Moinina Sengeh, Minister of Basic and Senior Secondary Education, Republic of Sierra Leone (UWC Red Cross Nordic, 2004-2006), who will engage in a conversation about the power of education moderated by Arpita Varghese (UWC Mahindra College, 2009-2011)
Faith Abiodun, Executive Director of UWC International, and Simon Xiao (UWC ISAK Japan, 2020-2022)
UWC Awards for Peace and Sustainability in Education
Presented for the first time during the UWC International New York Gala, the 'UWC Awards for Peace and Sustainability in Education' recognise the extraordinary individuals who have contributed to building and strengthening the UWC movement in pursuit of its mission. What these recipients share is a resolute determination to support UWC and be part of its journey toward a more peaceful and sustainable future.
Awarded by the President of UWC, Her Majesty Queen Noor of Jordan, together with Fabiola Villanueva (UWC Robert Bosch College, 2020-2022), the first honorees are exceptional philanthropists and supporters of UWC, who have demonstrated unwavering commitment to our mission, enabling us to offer young people worldwide the opportunity to experience a life-changing education.
Award recipients
Eijk and Rose-Marie Van Otterloo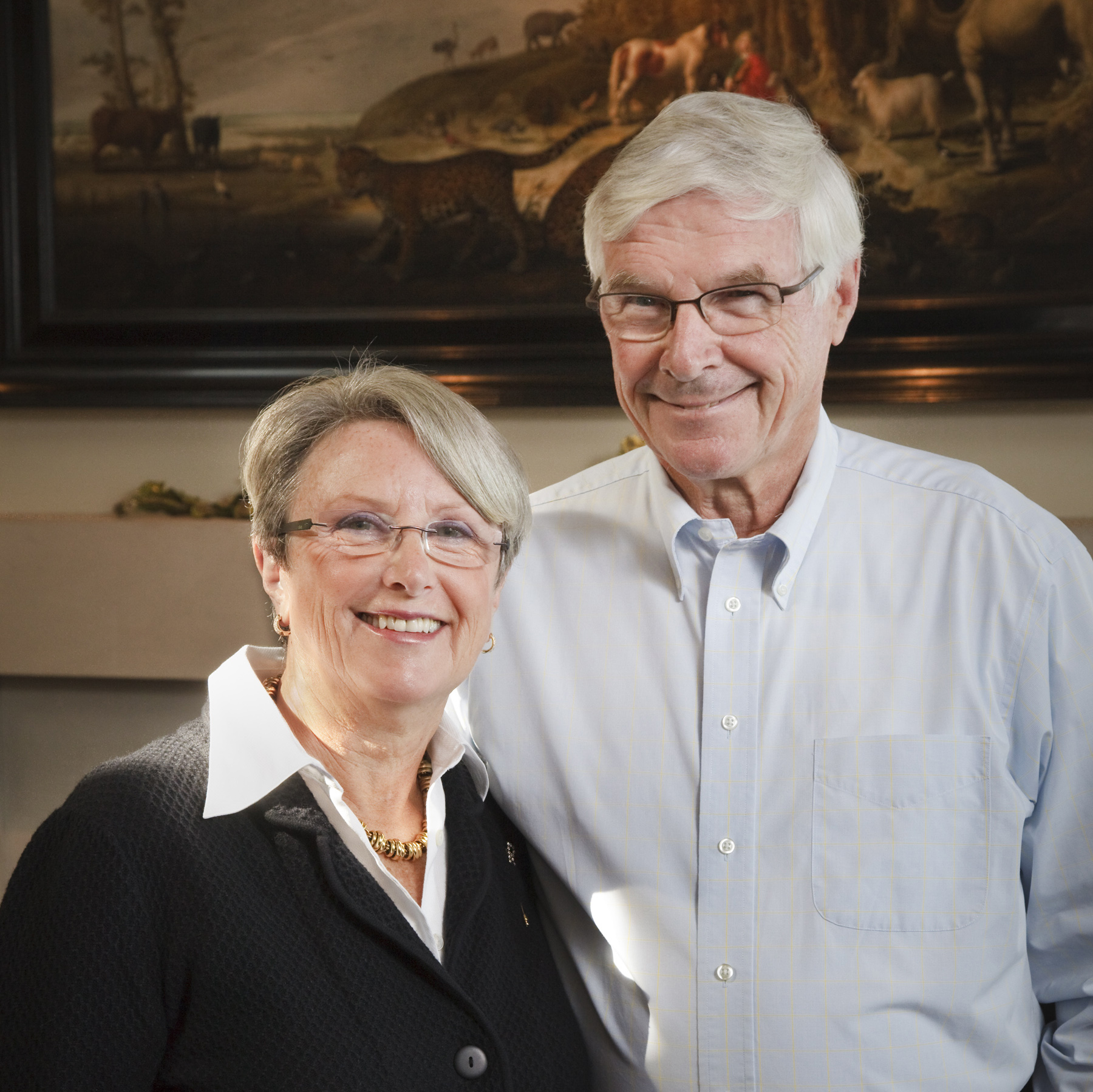 Originally from Belgium and the Netherlands, Rose-Marie and Eijk van Otterloo met and married while working in the US in the financial sector. They are equally and strongly committed to supporting innovative education, mental health and wellness, and special projects in underserved communities around education, social issues, and childcare needs.

The vision and mission of the UWC Movement have been an important part of Rose-Marie and Eijk's lives for nearly 20 years. They have been early significant supporters of UWC with Eijk serving on the UWC International Board in the early 90s. Since then, they have supported UWC Maastricht and endowed a scholarship in perpetuity at UWC Mostar. Most recently, Rose-Marie and Eijk have become the lead champions of the future UWC Costa Rica campus, which will be aligned with Costa Rica's national goals on sustainability. It will be the reference for experiential education, a laboratory for innovation and environmental sustainability for UWC students, young people, and educators from Costa Rica, the region, and the world.
Shelby M.C. and Gale Davis with Phil and Amy Geier
Over the past 25 years, Shelby M.C. and Gale Davis, in partnership with Phil and Amy Geier, have designed and implemented transformative philanthropic investments in UWC students and graduates. Beginning in 1998, with the establishment of the Davis Scholars Program funding scholarships for more U.S. students to attend the worldwide UWCs, these unparalleled philanthropic investments have evolved into today's dual strategy of broadening student access to UWC schools through the Dare to Dream Program and to U.S. colleges and universities through the Davis UWC Scholars Program. To date, more than 13,000 UWC graduates from 165 countries have become Davis UWC Scholars on more than 100 U.S. campuses. These experiences are life changing for the scholars and are transforming American campuses into more inclusive global communities for the benefit of all.
Veronika Zonabend and Ruben Vardanyan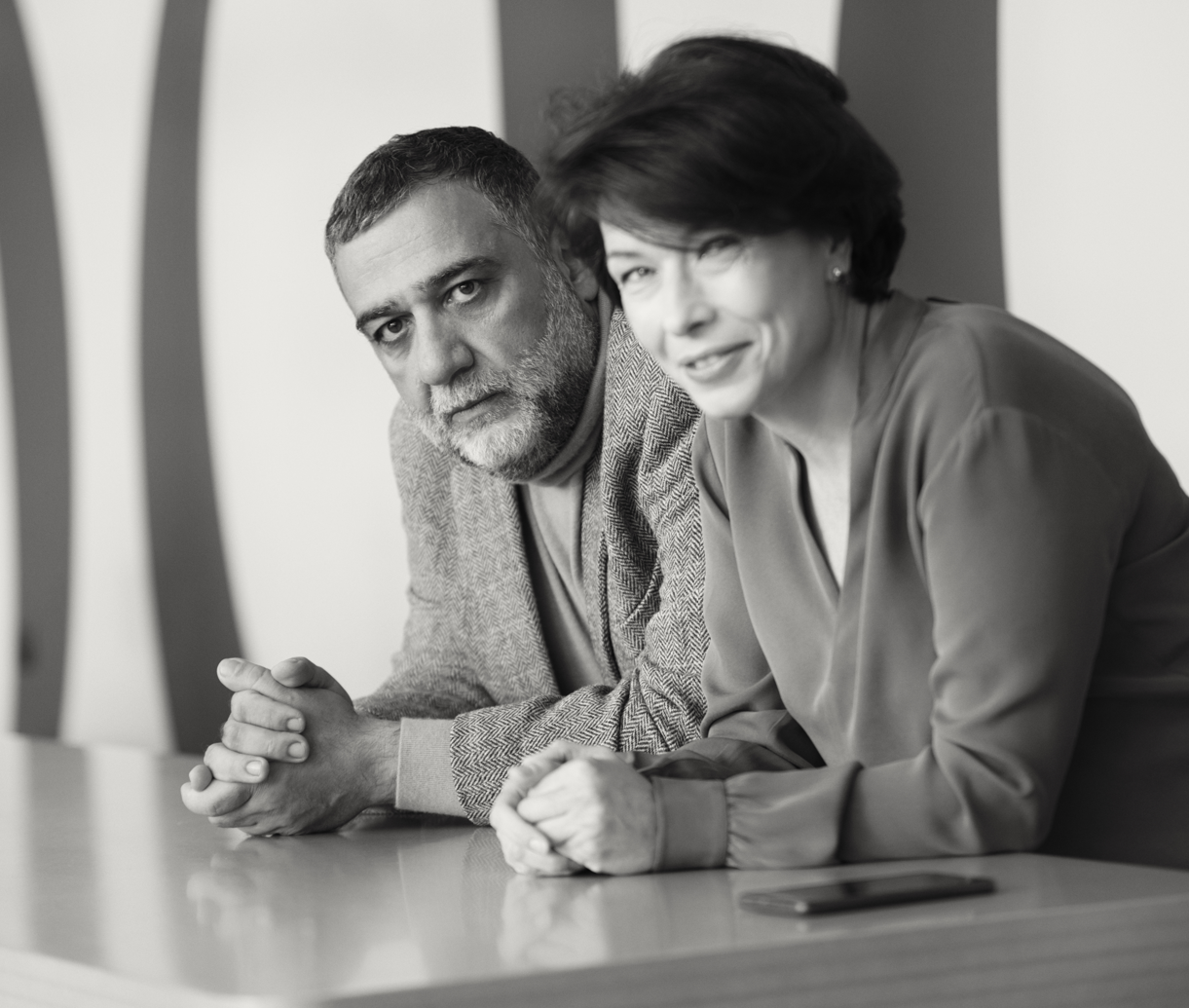 Veronika Zonabend and Ruben Vardanyan are founders of UWC Dilijan in Armenia, with Veronika serving as the Chair of the Board of Governors. They founded the RVVZ Family Foundation, the IDeA (Initiatives for Development of Armenia) Charitable Foundation and Scholae Mundi Armenia Foundation, which implement sustainable development projects in Russia and Armenia. Veronika is actively involved in philanthropy, focusing primarily on promoting global education. She sits on the Council of UWC International and boards of the American University of Armenia and Teach For Armenia Educational Foundation. In 2014, the President of the Republic of Armenia awarded Veronika Zonabend the Order of Friendship in recognition of her many contributions to fostering educational development and international collaboration in science and education and her substantial efforts in establishing the international school in Dilijan. An aeronautical engineer by education, Veronika graduated from Moscow Aviation Institute.
The Mahindra Family
Information to be added soon.
With special thanks to our sponsors. The event proceedings will help UWC meet its USD 5m annual matching challenge and allow talented young changemakers to Dare to Dream.
Event Sponsors
The George and Renate Lee Family Fund
Table Sponsors
Anand and Anuradha Mahindra
Francisco D'Souza and Maria Ines Kavamura
Ron Fielding, Board Chair of St. John's College
Contributors
Friends
Allan Rodríguez and Ximena Guardia
Anonymous Donors
Anuj and Ritu Bahal
Isabelle and Olivier Chouvet
Joerose Tharakan
Lin Kobayashi
Luis Gonzalez-Silen
Meera Gandhi
Thomas Dickerson and Caroline Bruzelius
Michael Stern and Pamela Paul
Susan Mullins