UWC Mostar is one of the finalists at the Zayed Sustainability Prize
9 January 2020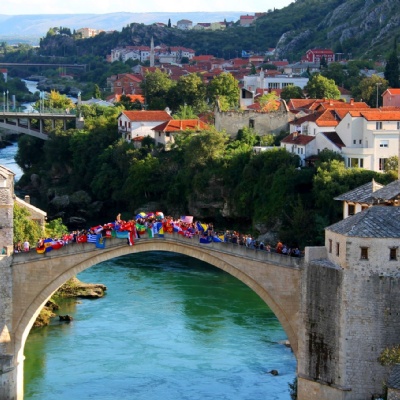 We are proud to announce that UWC Mostar has been selected as one of the finalists of the Zayed Sustainability Prize, the UAE's pioneering global award that recognises and rewards the achievements of those who are driving impactful, innovative and inspiring sustainability solutions. The winners will be announced on Monday 13 January at the Opening Ceremony of the Abu Dhabi Sustainability Week 2020.
UWC Mostar will compete in the category Global High Schools - Europe and Central Asia with a project that aims to build one of the first environmentally conscious buildings in the city of Mostar. The plans include installation of solar panels, water saving technologies, triple-glazed windows, and special insulation. As part of the project, the School also intends to create a space that can host workshops and activities for the local community to help the school strengthen its environmental outreach activities.
Join us in congratulating UWC Mostar for this great achievement and wishing them the best of luck.