UWC Students and Alumni Brave the Arctic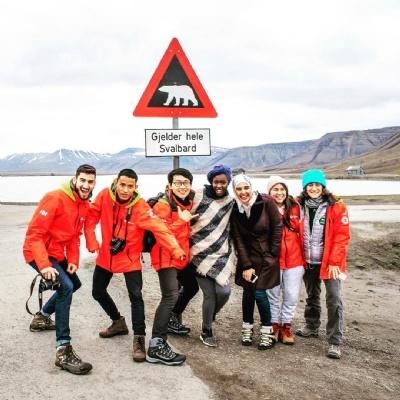 In August 2018, the inaugural FutureTalks Arctic Expedition brought together 100 young leaders and global influencers for the journey of a lifetime. FutureTalks, founded by UWC alumna Silje Vallestad (Norway, UWC Atlantic College, 1995-97), seeks to engage leaders and empower youth to discuss the most pressing and important issues of our time, in the search for innovative solutions for a more sustainable world.
Of the 100 changemakers joining Silje aboard the ship, which toured the Arctic for four days well outside range of any mobile phone or internet service, several were young UWC alumni selected from across the movement. Hari Bahadur Tamang (Nepal, UWC Red Cross Nordic, 2016-19), Roberta Elena Lie (Indonesia, Li Po Chun United World College of Hong Kong, 2013-15), Christopher Schräder (Netherlands, LPC UWC, 2009-11), Pratibha Singh (New Zealand, UWC Maastricht, 2015-17), Emma Smith (USA, UWC-USA, 2010-12), Emilio Fabián Rodríguez Cáceres (Paraguay, UWC-USA, 2011-13) and Abhimanyu Bhargava (India, UWC South East Asia, 2010-12) all participated in the groundbreaking event.
Emma reflected on the experience in September:
"This time last week, I was travelling to the northernmost point on Earth. Embarking on the veteran ship MS Nordstjernen, I had the honour of voyaging to the high Arctic to discuss the future of humanity and our planet with 100 leaders from 44 countries. When I looked out the vessel's windows at the retreating glaciers, I saw a lot to be pessimistic about. But when I looked in those same windows, it was impossible not to grow optimistic. For what I saw was this: the most beautiful hearts and minds unrelentingly wrestling with the greatest questions of our time, until the dawn of civil twilight."
Hari, who grew up as one of 11 siblings in a Nepalese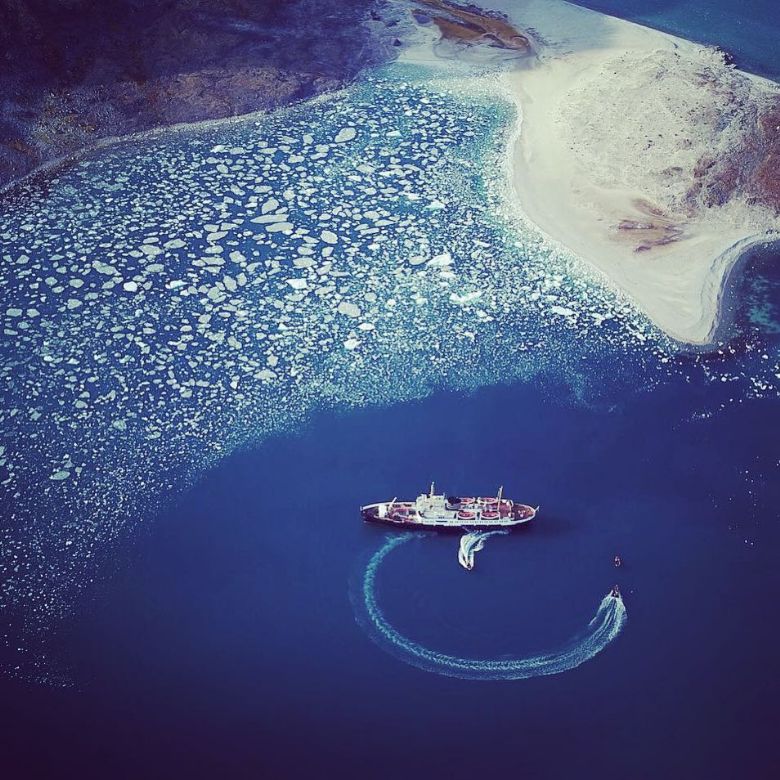 family struggling to make ends meet and had to work as a hotel dishwasher from the age of seven, spoke at the trip's introductory conference in Oslo. Inspired by his experience at UWC Red Cross Nordic and in the Survivors of Conflict Programme, Hari gave a talk about learning and education with two other members of the FutureTalks cohort, including fellow UWCer Christopher.
Upon returning to UWC Red Cross Nordic, Hari reflected:
"This was an amazing trip, where we could see polar bears from the top of the ship, dolphins and whales jumping just outside of the window. We listened to a presentation on how earth took form, which stimulated thought about how all living and nonliving creatures are connected with each other. I cannot still believe that I swam across the 80th degree at 4 degrees Celsius like a polar bear; kayaked on the north pole [among] pieces of ice, observing the glaciers falling down with a noise; engaged in discussions about how we should get inner peace.
Was it all peace and serenity? Well, we did find pieces of plastic on the North Pole, which was a shock for everyone. [...] The journey sensitised me to what I feel for both nature and human behaviours."
Congratulations to all the participants, and thanks to all current and former UWC students who sent in applications. We hope to hear more from the UWC FutureTalks team as they live the UWC mission, developing and implementing projects to positively impact their communities and the world.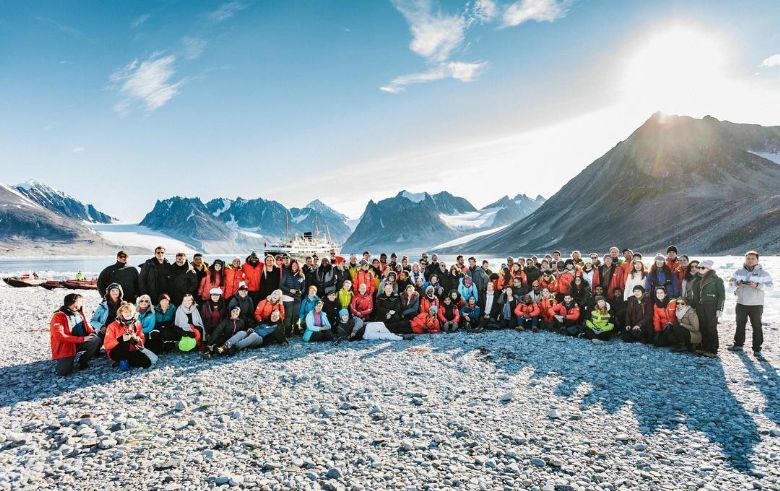 ---
Photos courtesy of FutureTalks.