Saskia Lilli Lehtsalu
21 August 2019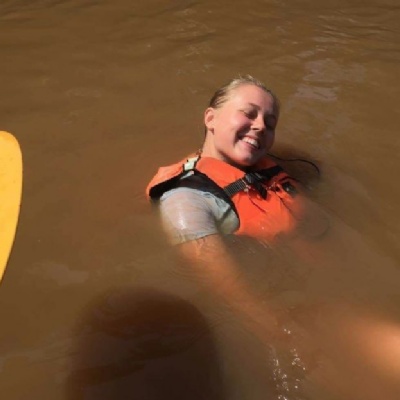 Estonia, UWCSEA East Campus (2018-2020)

As I am the second kid in my family to go to UWC, I have grown up looking at my sisters experience and dreaming for the same. So you can imagine my happiness, when this dream became true.
Ever since coming to Singapore, I have discovered, that growing often correlates with being uncomfortable. With being put in a situation you did not anticipate and navigating your way back to harmony. By grabbing every opportunity, wherever it might lead you, and knowing that you will meet beautiful people on the way. Because when you feel like you are about to drive head first into the walls of your comfort zone, you will discover, that there is so much more waiting on the other side. But it is also important to listen to yourself and understand when enough is enough, as well as protect what you believe in.

My UWC experience so far has given me the opportunity to discover the tapestry of who I am, be it by forgetting the walls of my comfort zone or by learning the things that I find to be important enough to fight for.