Educational Innovation
Since the founding of its first school in 1962, UWC has become known for its innovative model of education. Developed at the height of the Cold War, UWC's education philosophy brings young people together from intentionally diverse backgrounds to live and study, so that they may develop the knowledge and skills needed to make a positive difference in the world. We played a key role in crafting the International Baccalaureate Diploma Programme (IBDP), and continue to work closely with the IB to develop bespoke educational pathways.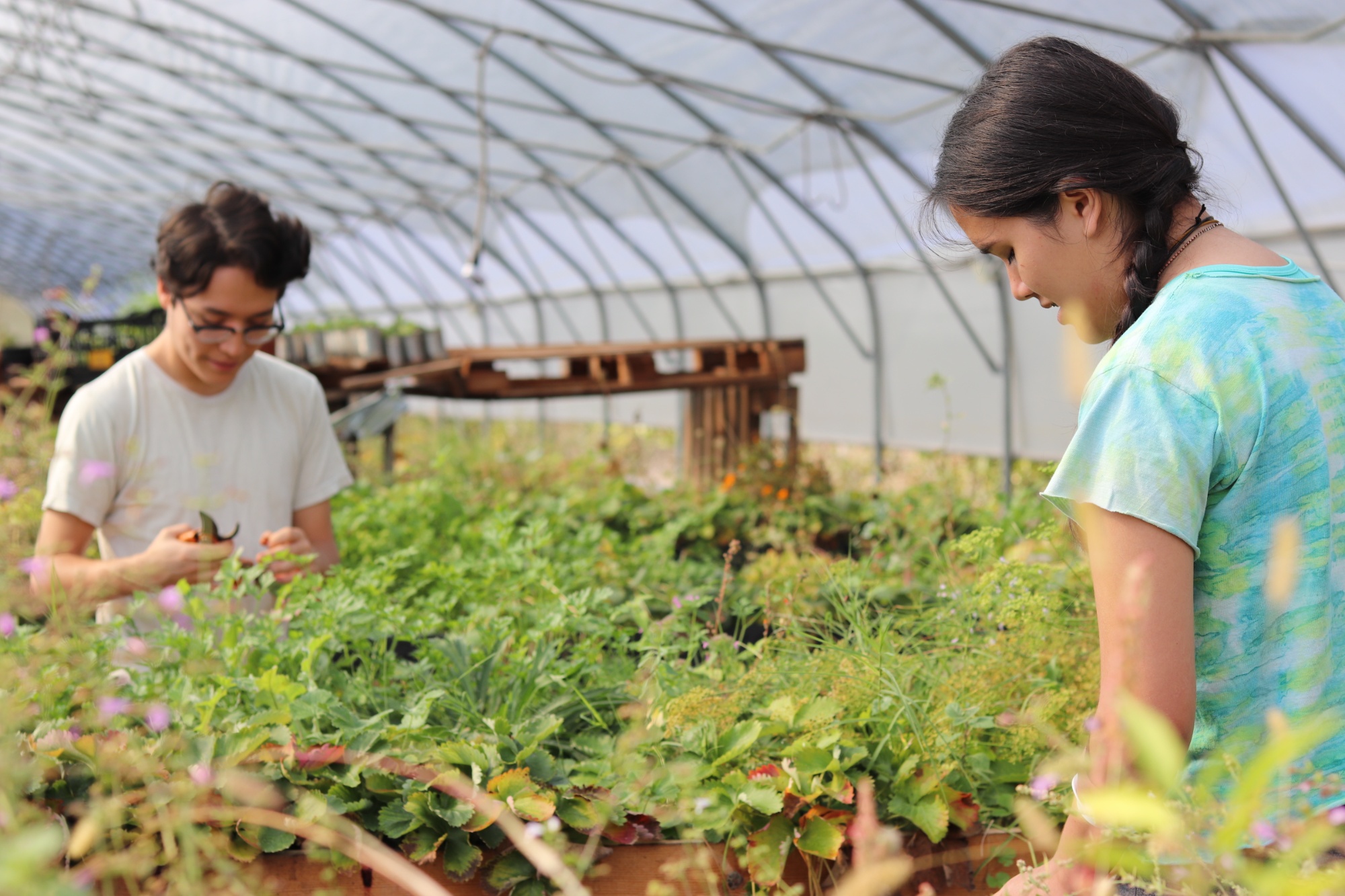 With a unique focus on peace and sustainability, our curricula help enable young people to meet the pressing environmental and social challenges of our time. This is reflected in different ways across our 18 schools worldwide, for example two of our schools have introduced the International Baccalaureate Career-related Programme (IBCP), with students at Pearson College UWC able to take a Climate Action Leadership Diploma (CALD), and students at UWC Maastricht given the opportunity to study specific tracts in music or sustainable business.

In 2023, UWC Atlantic launched the Systems Transformation Pathway: Leadership For Just Futures, which is designed to equip students with the skills, attitude and abilities they need to tackle complex and interdependent systemic challenges. Starting in September 2023, this bespoke curriculum shines a spotlight on Transformative Change, Systems Leadership and Just Futures across the core IBDP curriculum. Students will then apply the knowledge they've gained, immersing themselves in the impact areas that mean the most to them personally, whether that be Biodiversity, Energy, Food or Migration. This pathway is exam-free, collaborative, transdisciplinary, action-oriented and experiential. Instead of a traditional IB assessment, students will be tasked with real-life projects and assessed on the process of their learning.

UWC Atlantic has been able to develop this pioneering education pathway thanks to the generous support of alumnus, Luftey Siddiqi (UWC Atlantic, 1992-1994) and his wife, Deborah: "We are a multicultural couple, and for the sake of our children, we're highly invested in the cause of international understanding, for diversity, for inclusion, for constructive conflict, in order for us to make progress together. We want to do all that we can to make that world a reality." Luftey goes on to explain why he thinks this new educational offering will be so transformative: "My theory of change is that you empower young people in a place-based learning, with the deep analytic tools that you need to analyse things from all sides and then approach systems at the level of systems, not just silos. We need to invest in our capacity to collaborate and act with others across divides."
Do you believe in the power of education to meet today's global challenges? UWC is currently raising funds for UWC Education for Climate Action - help support us by donating today.
No news stories have been added to this category yet.