On Peace-Building and Cultural Competency in Emergency Medicine
13 December 2018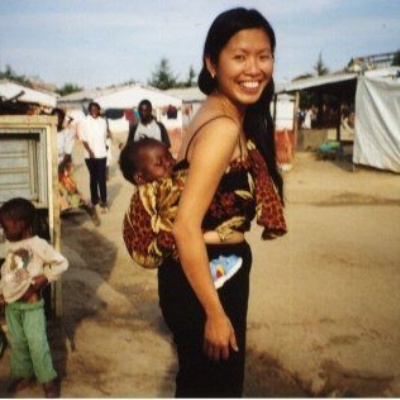 After graduating from UWC, Dr. Lai Heng Foong (Malaysia, Pearson College UWC 1988–1990) studied pre-medicine and Philosophy at Dartmouth College in the USA, followed by a medical degree in Australia. She has trained in Forensic Medicine, Adult Sexual Assault Medicine and in Public Health, specifically Refugee and Disaster Health. Her other areas of expertise include Cultural Competency in doctors, promoting wellness in doctors, and the social determinants of Health. Currently working as an Emergency Medicine Specialist in Australia, Dr. Lai Heng Foong spoke to us about her UWC experience and how it shaped her trajectory in the medical field:
I have always wanted to be a doctor, since I was a young girl, because of a strong desire to help people in need. Medicine was a calling for me. What is special in medicine is that your patients entrust their lives to you, and you can make a real difference in their lives. I had decided I was going to be a doctor prior to going to UWC. But certainly, after UWC, what I wanted to do with a medical career changed.
The path I took in my medical career was very much underpinned by my UWC experience, including my choice of specialisation. I chose Emergency Medicine as a speciality as I find that it represents a microcosm of our society. We treat patients from all walks of life, with no regard to race, religion or social background. Everyone comes to us and we help them.
My UWC experience really demonstrated to me how similar we are no matter which country we come from, and no matter what our socio-cultural backgrounds are. It underlined the commonalities that we shared and showed me how to navigate conflict, whether personal or political, by embracing our humanity, with curiosity and generosity. The environment at Pearson College UWC helped set my moral compass, with an unwavering belief in international understanding and in building peace among peoples.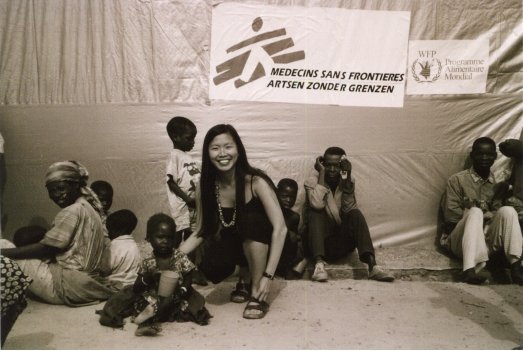 As a pre-med student, I volunteered in a mobile clinic in the township of Khayelitsha, South Africa and briefly worked in Cambodia. I established a Health and Human Rights group in my first year as a medical student, after my experience in health advocacy while studying for a Masters in Public Health at Johns Hopkins School of Public Health. As a junior doctor, I worked with Médecins Sans Frontières (Doctors Without Borders) in war-torn Angola, and in many remote Aboriginal communities in Australia.
As a specialist, I have volunteered to teach emergency medicine in Cuba, Sri Lanka and Vietnam. I recently returned from Pakistan and Azad Kashmir, where I helped conduct the first Emergency Life Support Course in those regions. The fact that there was civil unrest due to religious zealotry on the day I arrived there did not deter me - nor did the lack of health resources, especially in the remote areas of Kashmir, which is not short on conflict and unrest. I credit that to my time at UWC, which taught me tolerance, care for others, advocacy for those who do not have a voice, and effective cross-cultural communication.
My work in International Emergency Medicine has allowed me to travel to many different countries and continents, and I now thrive in an environment of uncertainty and complex human interactions. I continue to work in health advocacy in my role as Chair of the Public Health Committee, and member of the Indigenous Health Committee. I have worked to improve cultural safety in Emergency Departments, campaigned for more humane treatment of asylum seekers in Australia, divestment from fossil fuels, mitigating effects of climate change by collaborating with urban planners and improving access to healthcare for marginalised people.
In a time when the world seems to be more and more divided, and intolerance thrives, I have found myself revisiting my time at Pearson College UWC to harness some of the positive energy of my interactions there. I realise the importance of the relationships I founded at UWC, where I learned from and about people from different cultures and beliefs. It was special because we were young and open, and did not create barriers that did not need to be there. I lived, learned, ate and had conversations with people who were willing to change and adapt. From my time at Pearson College UWC, I learned to believe in humanity.
I have started reflecting on what we as individuals can do to reverse the trend of ultra-nationalism, increasing inequality and lack of appreciation of our shared humanity. I think the solutions lie in both the local and international contexts. We can work together by being more committed citizens in our local community, living more simply, decreasing consumption and waste, and making deeper connections with friends and family. On the international front, we can make our best efforts to decrease inequality, directly or indirectly, through advocacy, being more informed, and staying curious about our interconnected world.
I want to continue to help people in need through my medical and humanitarian work. I will continue to highlight social injustices such as unequal health outcomes for Aboriginal Australians and the need for better access to healthcare for culturally and linguistically different (CALD) groups through my work in Cultural Competency in Medicine. I see the latter as peace-building work. These are all elements in my life that give it purpose, and sustain me in times of stress.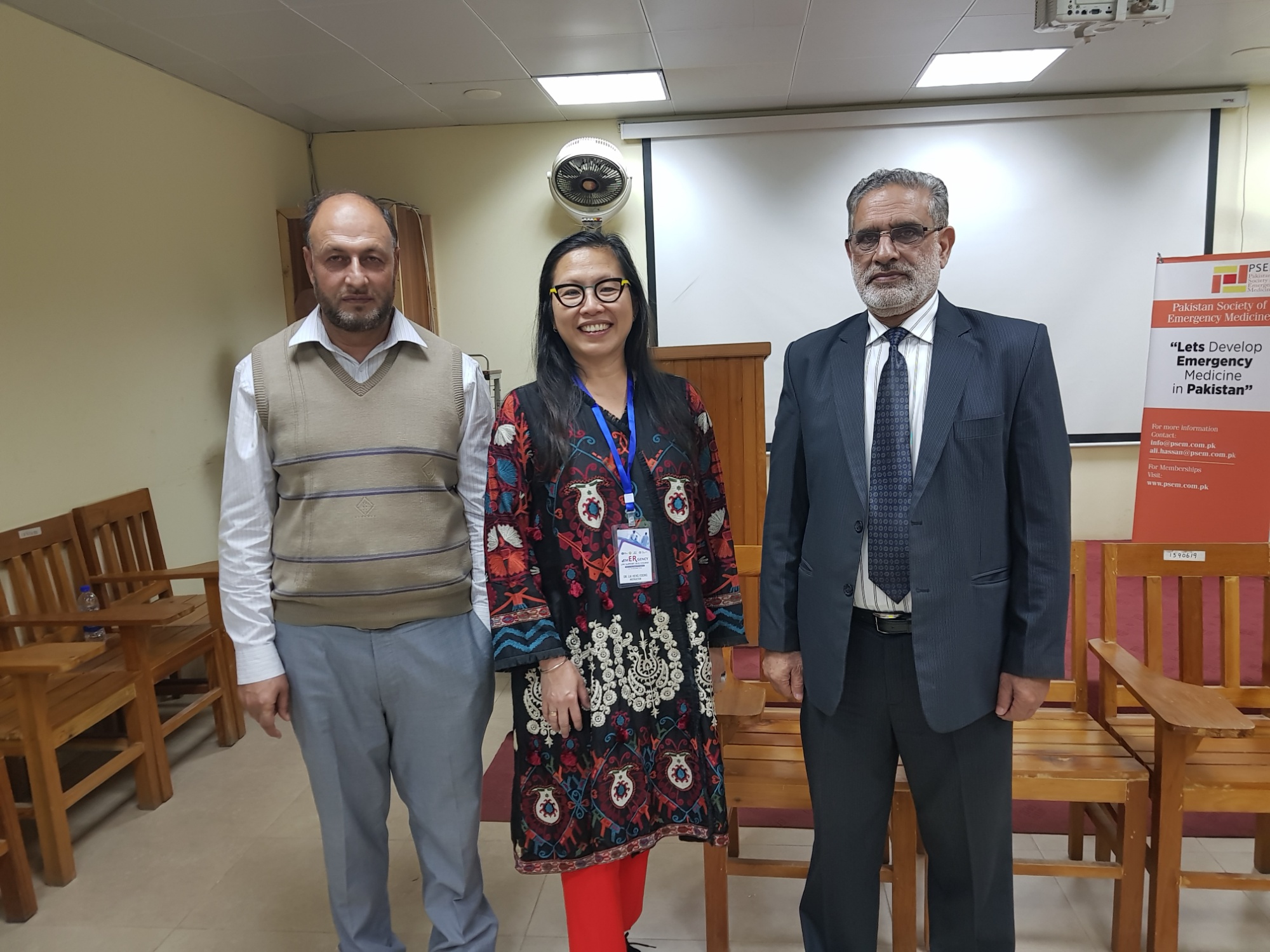 I have seen many doctors burn out during their careers, and therefore I have recently invested a bit of time to looking at how to maintain wellness in the medical world. I have collaborated with another UWCer in coming up with a Wellness package for prospective and current UWC students and extended that to some research in the Wellness sphere for junior doctors.
I have learned in the course of my career that I am a very motivated person and am passionate about Emergency Medicine, healthcare in low-resource settings, social justice, and health advocacy. I believe that doctors can be advocates for social change. UWC has taught me to be tolerant and curious about people from different cultural and social backgrounds. The richness of beliefs and backgrounds that I encountered at UWC fascinated me, and underlined the importance of openness and a multilayered approach to conflicts. It also taught me about the importance of community engagement, and the collective power of individual actions aligned to a common goal, one that can truly allow people to aspire to and attain their dreams and aspirations.
What inspires me in my line of work is the resilience of people who have so little, and yet live a rich and fulfilling life. There is still so much to do and so many people who need help that I have my work cut out for me. Every action that we take can make a difference, whether local or global. As a famous song in Australia goes, "From little things, big things grow…".