Enhancing Emergency Medicine Education
3 December 2018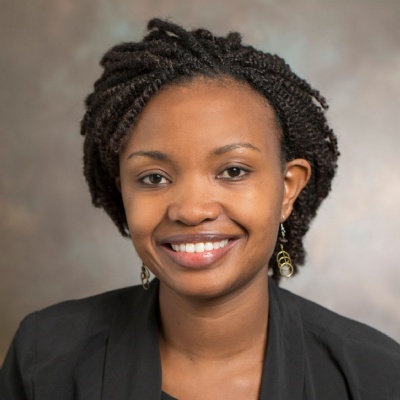 Dr. Grace Waruchu Wanjiku (Kenya, Li Po Chun UWC of Hong Kong, 2000-2002,) lives in Providence, Rhode Island, where she is an Attending Emergency Physician at Rhode Island Hospital at Brown University. Her particular interest is in the application of point-of-care ultrasound for patient diagnosis and management in resource-poor settings. Grace learned about UWC from a family friend in 1998 and two years later she was selected to attend Li Po Chun UWC of Hong Kong on a full scholarship.
Dr. Wanjiku says that her UWC experience was very different from her earlier schooling, in large part due to the IB Diploma Programme at UWC, which she found rigorous and engaging. UWC also placed more value in co-curricular and community service activities than her previous school in Kenya, and she says this experience laid the foundation that made her a better critical thinker and problem solver. While at Li Po Chun UWC, Dr. Wanjiku best remembers travelling around Asia as part of the College's "China Week" and Project Weeks, as well as cultural celebrations and cafés, among others. She fondly remembers and misses her classmates and friends most of all.
"UWC is a global community that has no equal."
Dr. Wanjiku acknowledges that her UWC experience changed and shaped her life for the better. UWC gave her a deeper awareness of the world, exposure to different cultures, different approaches to problem-solving; and sharpened her innovation and conflict resolution skills. "Attending UWC and the subsequent training I received elevated my scope considerably, and has put me in a better position to achieve my goals and to impact my community. I also think that being in the UWC environment really tuned my ear to listen, understand and respect other people's perspectives no matter how different or shocking they were to mine. This skill has really helped me as a physician who has to enter into my patients' world, listen to their stories and develop therapeutic relationships efficiently and quickly, (since I work in Emergency Medicine)."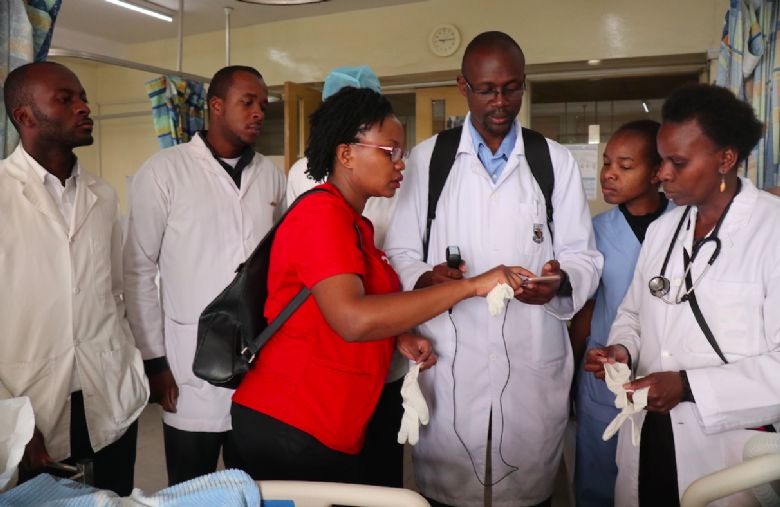 After graduating from Li Po Chun UWC, Grace received a Davis United World College Scholarship to attend Wellesley College in the USA, where she studied Biochemistry and French cultural studies and received tremendous support in every aspect of her college career. Despite the challenges international students sometimes face abroad, at Wellesley, Grace was a part of a tight-knit community of international students (mostly UWC alumnae) who provided built-in social support. She was also linked to host parents who provided her a home away from home.
Dr. Wanjiku proceeded to obtain her medical degree from Yale University School of Medicine in 2011, after which she served as a Resident Physician at Rhode Island Hospital while training at the Warren Alpert Medical School of Brown University. She celebrates the privilege of having had the chance to travel the world, meet people from all corners of the globe, receive a world-class education and achieve her dream of being a doctor and training at exceptional global university centres such as Yale and Brown.
Dr. Wanjiku travels regularly to Kenya. In March 2015, along with other physicians from the Emergency Department at Brown University and in collaboration with faculty from the Surgery Department of Moi University School of Medicine (MUSM), Dr. Wanjiku helped to develop a trauma course adapted for graduating medical students at MUSM. She plans to return to Kenya to help train doctors in Emergency Medicine. She also hopes to continue developing more innovative ways to provide point-of-care ultrasound training and support for healthcare workers in remote facilities in rural Kenya. She started, and hopes to continue developing, a programme to train graduating medical doctors on the management of acutely injured patients.
"UWC has given me many opportunities, and with it comes a drive and a responsibility to do the best I can in my field to help others."