Fighting Health Care Access Inequality
1 November 2018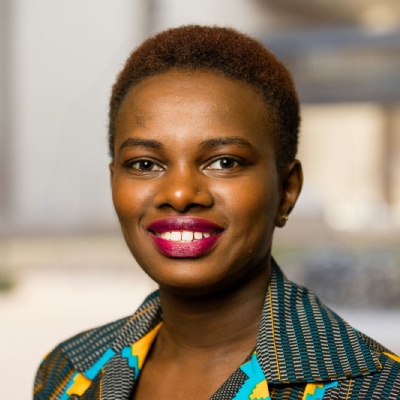 Eddah Waruiru Mburu (UWC South East Asia, 2007-2009) is currently pursuing a PhD in Cancer Epidemiology at the University of Minnesota in the USA. Already holding a Master's degree in Public Health from the same university, Waruiru's work is currently focused on ways to establish effective cancer registry systems in resource-limited settings, specifically in Africa. Currently, there are only 25 cancer registries on the African continent collecting data on cancer, which Waruiru says is preventing patients from receiving much-needed care. "Without accurate cancer burden information, it is challenging to convince the government and insurance companies to invest in and cover all aspects of cancer prevention and treatment."

Waruiru is passionate about public health, and seeks to use the global education and experience she received at UWC and beyond to advance access to quality healthcare around the world. "Growing up in Kenya, I knew there were disparities in health care access – the wealthy attended private hospitals while those not as well off sought care at public hospitals." While Waruiru's family mostly attended government hospitals when they needed care, at UWCSEA Waruiru had access to private quality healthcare services. During her time as a UWC student, she also had the opportunity to volunteer for a public clinic in Singapore as part of the IB Creativity, Activity and Service (CAS) component, and witnessed the disparity between different levels of care.
"I found this same kind of inequality in the United States," says Waruiru: "most people had no access to quality healthcare - which is a human right. I am privileged in that in both Singapore and the United States I have been able to access quality healthcare. But how can I enjoy this privilege when millions of people cannot?"
Throughout the course of her education and career, Waruiru's public health projects have focused on strengthening health care systems and reducing health care access inequalities in Low and Middle Income Countries (LMICs). These projects included assessing effectiveness and implementation of paediatric tuberculosis diagnostics in Kenya, providing recommendations for management of different types of malaria in children and examining the impact of brucellosis on the Ugandan economy.
Waruiru credits her UWC education for instilling in her the values of personal responsibility and service, which fuel her work in public health. Her time at UWC also inspired her to dream of a more just world – a world where everyone has access to quality healthcare - and gave her the confidence in her capability to make this dream come true. "UWC gave me the confidence to carry out research in different parts of the world, present those findings to governments and come up with ways to make the recommendations a reality. Confidence to seek funding to build a library and facilitate health workshops in Eastern Uganda. Confidence in my ability to interact with diverse people and express my ideas without fear."
Together with the courage to make an impact and the inspiration to help those less fortunate, Waruiru's UWC experience also gave her the powerful driving force of gratitude. "Something I always think about is the fact that so many people have invested both financially and emotionally in my education," she says. "I have never met most of this individuals yet they trusted in my abilities and potential. How can I give up when I have a whole army behind me? How can I not give back when thousands of people gave for me to realize my full potential? To whom much is given, much is expected. This is what keeps me going."