Creating Change through Medical Relief Work
1 November 2018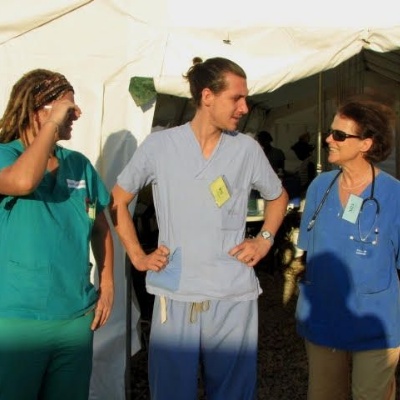 Dr. Christian Luca Fricke (UWC Adriatic, 2002-2004) works in a paediatric hospital in Germany. Throughout his life and career, Luca has been looking for ways to live the UWC mission and values by making an impact through his profession: "I left UWC with the desire to bring a little change to the world," he says.
Luca did not immediately go on to study medicine upon graduating from UWC Adriatic, but instead went to Sri Lanka for a year to teach at an elementary school.
When the December 2004 tsunami hit the country, his own helplessness left him in awe: "We were so many volunteers, yet nobody had a clear idea of what to do. Wanting to help is not enough when you don't know how to," says Luca. His father, a doctor working with an NGO, brought fishing boats and sewing machines to assist in relief efforts.
A year and a half later, Luca's world changed when he lost his two brothers Giulio (a medical student and UWC Atlantic College alumnus, 2000-2002) and Manuel, alongside their father and two other friends. Trying to fill the gap left by their deaths, Luca left his studies of Economics and Russian to become a doctor, too.
It soon became clear that the experience he was looking for was not to be found in university lessons. As he was interested in emergency relief work, Luca joined a medical team in Haiti after the 2010 earthquake and went back later that year when the Cholera epidemic peaked. "Most of the time, being honest and respectful towards the people around us is all we can ask from ourselves," he says. "But there are moments when we can do more than that."
The relief camps reminded Luca of his time at UWC: Creole nurses, Western European doctors, Israeli psychological relief teams, US Army securing the camp, Catholic relief services - a big united mix that was easy to work with towards a common goal. Although inspired by the people he met and the work he was doing, Luca realised that it would be difficult to incorporate serving on short-term, international missions with a "normal" life.
After some years of hospital work, taking paternity leave was an opportunity for Luca to return to international medicine. Along with his wife and children, Luca moved to the Thai-Myanmar border to provide medical care at a missionary hospital treating refugees and at a Buddhist orphanage.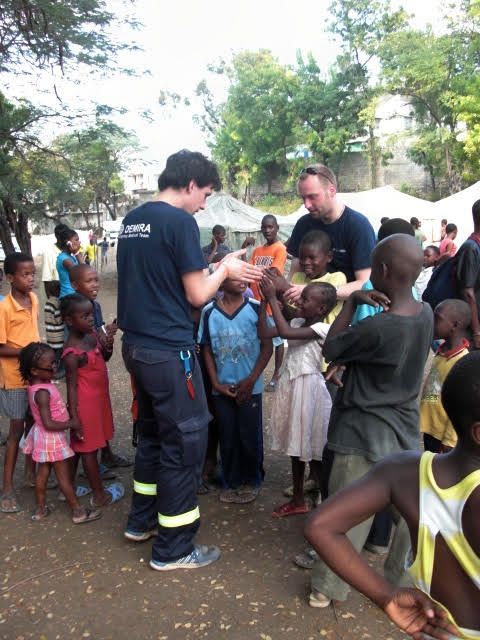 Patients travelled up to 400 km to get to the hospital - though they provided extremely good health services, Luca was one of only two doctors on site.
Although Luca finally felt useful and was learning a lot at the same time, his family was having trouble settling in, and struggling with their own health issues. After 6 months, they had to make the decision to return home. "After all this trial and error, I still do not know how to change the world - but trying seems to be a good start, nonetheless." While Luca stays in touch with different medical NGO's for future missions abroad, his focus now is on providing a sustainable contribution to making a difference in his everyday life.
"Work at a European hospital is challenging in a different way," says Luca. "While specialisations can vary, from psychosomatic medicine to the paediatric intensive care unit with mostly preterm newborns, in a way medical work is still the same: it is a means to get in touch with people, listen to their stories, respond to their worries, be a part of their lives and offer a hand when needed. It is an opportunity to make a tiny difference every day."