Harnessing Technology for Learning
31 January 2019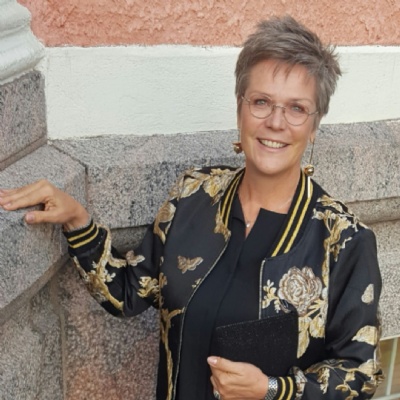 Could embracing new technologies help UWC in mission-based learning?
Berit Virtanen-Thewlis is an alumna of UWC Atlantic College (1980-1982) and a member of the UWC International Council. Originally from Finland, since her time at UWC she has lived and worked in four countries, and currently divides her time between Finland and the United States.
Berit has worked in a wide variety of sectors: as a journalist in international media, an executive in a global shipping company, an entrepreneur, as well as a business partner on the frontline of the latest educational technology innovations with Artificial Intelligence. Reflecting on her career of over 25 years, Berit says her UWC experience has always provided an important value-based dimension to all her career choices.
Rebecca Warren (UWC Atlantic College, 1995-1997), the Senior Education Programme Coordinator at UWC International, spoke to Berit about the potential of AI and other new technologies in shaping the future of education.
---
What is happening in the field of cutting-edge technology in education? What is out there, and what is possible?
There is a new generation of technology emerging, taking the learning experience and delivery to a new level. It can enable more effective education and lifelong learning through personalised learning, adaptive curriculums, learning analytics, utilization of Artificial Intelligence, and improved use of resources.
Traditional learning solutions alone are not delivering what students and teachers expect and need, but in many educational organisations today, administrators, faculty and students are frustrated when faced with new technologies. Educators need to make informed decisions on what they invest in, and ensure that technology choices will truly benefit the learner and the organisation.
How do you see UWC benefiting from these new and innovative technologies?

UWC is perfectly placed to embrace new educational technologies. It is already a global operation with an amazing student and alumni community, as well as a superb faculty of international educators. Just by enabling this global community to collaborate more effectively and connect on a global and regional level, could bring new enriching benefits both educationally, as well as to the UWC movement as a whole. I believe UWC has a real opportunity to lead globally by applying new pedagogies that embed developments in our understanding about learning, together with a revival of the core principles of progressive education.
What are the lasting benefits of harnessing some of these new technologies for learners and teachers?
Traditional Learning Management Systems often focus more on administrative tasks than supporting the actual learning process. New learner-centric systems and technologies support learners with personalised learning paths, study recommendations, and provide students with an understanding of their own study-style. This can make learning more relevant and tailored to each individual, instead of assuming every learner has the same wants and needs.
New data-driven technologies can provide teachers with tools for structuring learning and implementing modern pedagogical practices, such as personalisation and individual pace of progression. By tracking learner progress and feedback, teachers can create and deliver courses that lead to better learning outcomes. Furthermore, with pedagogical metadata and impact analysis, teachers can receive insights about how to improve courses and where to focus interventions.
Technology hasn't always been a focus in our education programmes. How would you break down some of the myths out there for anyone reticent about the place of technology at UWC?
1: Technology is difficult to use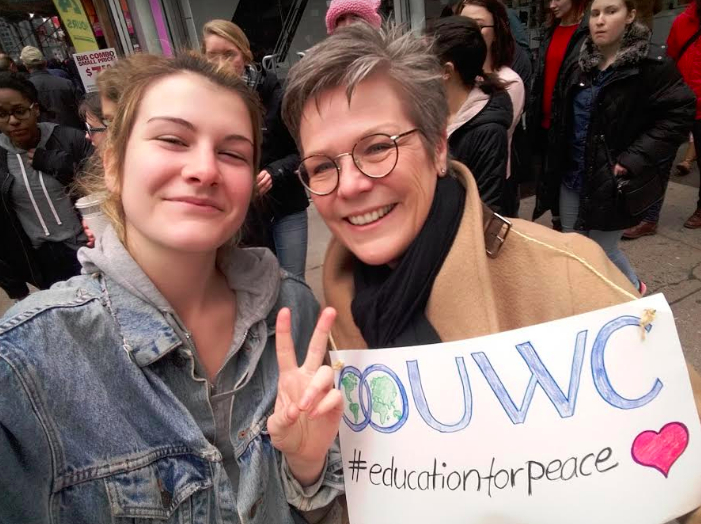 and implement.
Introduction of new technology has often been accompanied with days of training and frustrated roll-outs. With modern, user-centric tools, this doesn't have to be the case. Well-designed technology is intuitive and makes life easier from the day you start using it. It takes over some of the manual work and gives insights, giving teachers and students more time to focus on what matters - actually learning.
2: Robots will replace teachers.
The implementation of new technologies will naturally change the way we deliver learning experiences to students. It will make teaching a more collaborative process, but Artificial Intelligence won't replace teachers! Educators will still be needed to create the communities of practice within which technology is purposefully utilised.
3: Students are already too immersed in tech!
Another fear relating to online learning is that it results in a loss of "personal touch" from the learning experience, and that it isolates learners. Many people talk about blended learning, which is the need for a range of different tools, experiences, relationships and interactions, curated towards learning goals. An online or digital experience is just part of the suite of choices. What I have observed is that more benefits than limitations can be delivered from adding online experiences into the learning journey, as it enables more variety and it can really aid inclusion.
4. What about student privacy?
An important concern relating to adopting new online technologies is data privacy - and so it should be. The responsible operators are obliged to take care of this and should be able to verify it, too. The issue of data is, however, manifold and can easily lead to unnecessary misunderstandings. It is one thing to ensure you have transparent access to your personal data and where is it stored. But another aspect to it is how the collected non-personal level metadata provides us with analytics and helps to deliver learner-adaptive actions supporting the individual.
So how could this learning technology help serve the UWC mission?
In this VUCA (volatile, uncertain, complex and ambiguous) global context, UWC students and alumni need the skills, platforms and experiences to learn constantly. This will help us adapt and creatively problem-solve for peace and a sustainable future.
We are already a global community of students, teachers, and alumni who collaborate, share, learn and co-create. Innovative technologies can take this further by weaving together learning experiences at UWC schools and colleges - as well as for and with UWC alumni and partners. These technologies can help with self-determined learning and the individual learning journey, as much as they can support learning across the movement to help us achieve common aims. Our exciting challenge is how to harness the best that digital learning has to offer in our journey to make education a force to unite people, nations, and cultures for peace and a sustainable future.