Cecilia
11 September 2018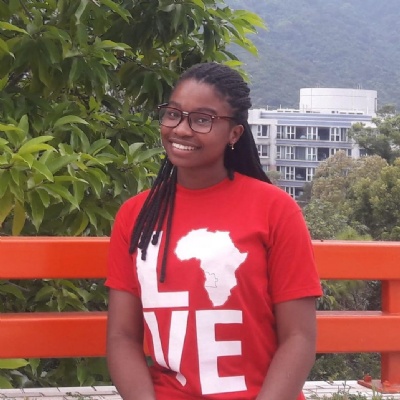 Angola, Li Po Chun United World College of Hong Kong (2017-2019)
Cecilia is from Luanda, the capital of Angola. She is passionate about social enterprises and social justice, and as a pan-Africanist loves to promote unity among Africans and African descendants to achieve the sustainable development of Africa. An avid volleyball player, Cecilia won a grant from UWCx Initiative GoMakeADifference with her "Volleyball Revolution" project.
At UWC, she has also participated in African Drumming, Amnesty International and Chinese Painting.
"Each day at Li Po Chun United World College of Hong Kong is an opportunity to learn for life.
After a year of embracing Hong Kong culture with people from all around the world, challenging myself to step out of my comfort zone and learning to think critically about local and global issues, I can't wait to see what is next for me at Li Po Chun United World College of Hong Kong.
In order to get the most out of this year, I intend to keep challenging myself and to improve the balance between different aspects of my life. My goal is to constantly improve my leadership skills and to collaborate with the entire LPCUWC community to promote initiatives for peace and sustainable development. I will work with the UN Sustainable Development Goals to successfully lead the Social Innovation Network Group (SING); and with the African Union's Agenda 2063 to represent the African Cultural Evening (ACE) in the Student Consultive Committee."