Climate Crisis: The Role of the UWC Educator
20 September 2019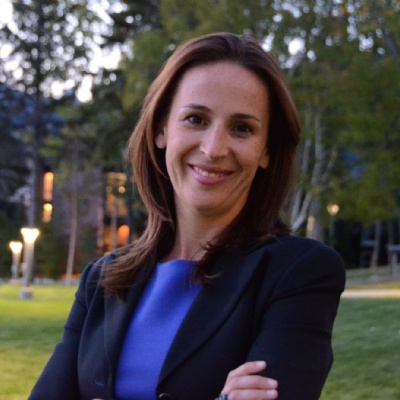 By Désirée McGraw, Head of Pearson College UWC
This year's UWC Day theme -- Climate of Change -- aligns nicely with the worldwide Fridays For Future Climate Action taking place in cities around the world on 20 September.
This convergence prompts us to ask ourselves, "What are our responsibilities as an education movement during times of the climate catastrophe? How well do we live up to our mission of making education a force for a sustainable future?"
The role of an educator, fundamentally, is to provide our students with the environment, education, experiences and encouragement to understand and explore new intellectual, moral and physical worlds. Educators should foster and channel young peoples' natural instincts for action and innovation (for which neuroscience tells us their brains are hard-wired) in a way that both supports the experiential and academic educational processes and prepares them for a future of life-long learning and positive, constructive action.
Educators have an obligation to present students with documented and proven facts and to hone their critical thinking so that young minds can learn to distinguish between fact-based and science-supported evidence, and arguments that rely on insufficient or distorted research, or simply on opinion.
While we have a long way to go, I believe that the UWC movement is instigating a climate of change, building on the urgent and legitimate concerns of young people regarding their future and the future of planet Earth. At Pearson College UWC, we are proud to represent a 4,300 strong community, together with our students, campus and global alumni, who continue to play a strong role in this imperative.
On Friday, 20 September, to honour and observe this Saturday's UWC Day, our students and faculty are encouraged to join people of all backgrounds and beliefs from across Vancouver Island at Victoria's Global Climate Strike event at the Provincial Legislature Grounds. Like all educators, we recognize that there are many ways in which students can express themselves individually and collectively in constructive, respectful and responsible ways. Friday's community event is inspiring because students are joining the entire community to use the power of the collective voice to raise awareness of climate change and demand action.
At Pearson, pre- and post-action day education sessions are also scheduled on campus. Students, together with their advisors, are determined to understand the impact of climate change on all cultures and communities and to learn how to effectively "raise their voices" in many ways and in many forums beyond a one-day action.
Our school has historically built upon a commitment to sustainability at global and local levels. Last spring, following a visit to campus by federal Minister of Environment and Climate Change Catherine McKenna, nearly 250 student and adult participants produced a total of nearly 1 000 hours' worth of great ideas in response to the challenge - initially issued by Canada's Minister of Environment and Climate Change during a recent visit to campus - to make Pearson "the greenest campus in Canada by 2024," a date that coincides with our 50th anniversary.
Our 2010 Sustainability Charter aligns with our Strategic Plan 2017-2022 and focuses on energy and carbon footprint reduction as well as minimizing water usage and food waste. Over the past four years, most of our student residences and several other academic and other campus buildings have been rebuilt or upgraded to modern energy-efficient standards. Our commitment provides a comprehensive set of guidelines and actions that are based on our mission statement and acknowledges climate change as a global threat which transcends boundaries.
Finally, we recognize and value that our campus is located on the unceded territory of the Scia'new (Beecher Bay) First Nation and that, this year, we welcomed a record number of Indigenous students from Canada and around the world. We appreciate and understand that we have much to learn from Indigenous people who are the original inhabitants of what is now Canada and who have long been the guardians of the land and sea that we treasure.