"Where are We?": Land and Sea Stewardship at UWC Atlantic College
31 January 2019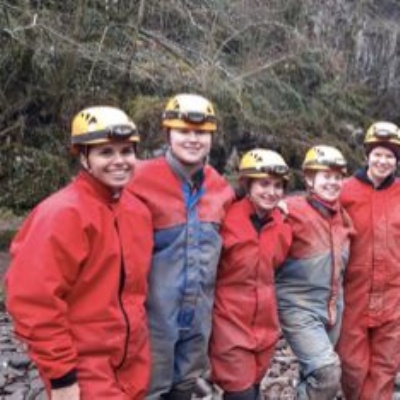 Mikki Korodimou graduated from UWC Atlantic College in Wales in 2011 - and returned in 2018 as a Geography Teacher and Project Consultant. In the article below, Mikki shares her thoughts on the state of UWC education and her work on the College's Land and Sea Stewardship (LASS) project.
Why do we educate? What are the core values that we want a UWC education to embody? More importantly, when we critically reflect upon UWC education, does it fulfil the needs of young people emerging into today's complex and interconnected world? We ask for and expect an education that is preparatory, critical, stimulating, and meaningful. As well as, of course, "uniting people, nations and cultures for peace and a sustainable future". This, undoubtedly, is no small task.
Reminiscing on my time as a student at UWC Atlantic College between 2009-2011, the fondest of memories surface. Those of night time adventures exploring the castle and grounds; running my first service session alone as a second year; and even the dining hall food. However, delving a little deeper - I also remember the overwhelming realisation that this world, our world - which we as UWCers are so frequently reminded is "in our hands to fix," is bubbling with problems. So much so, that at times it seemed overwhelming and paralysing to even contemplate.
Casting back to the developments in this world over the last 50 years, we see monumental changes in both the ways in which we live our lives and the forces that shape and guide our world. Trained as a geographer, the real lesson I took from my many years of education is that in order to tackle the issues of our changing climate and increasingly growing, resource intensive world population we need to think in systems. Complex, inextricably interconnected, multifaceted and dynamic systems. Understanding that challenges such as climate change are wicked and complex and will not be solved by simplistic or easy solutions is key. This, alongside the fact that context is critical (of course), were the two messages which I left my MSc with and walked into my old Geography classroom at UWC Atlantic College. One term down the line the realisation dawned on me that our current educational setup will not suffice.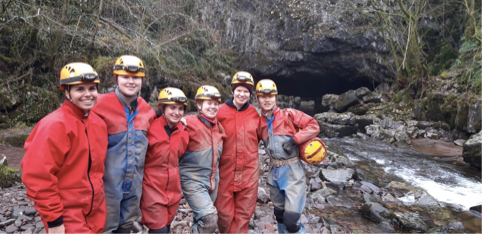 Taking a step into the wild unknown, or perhaps just drawing from the pioneers who founded, trialled and braved the birth of the IB 50 years ago, Atlantic College has decided to challenge the norm. The Land and Sea Stewardship (LASS) project is a collaboration between both students and staff to design a new programme of education that is relevant to the needs of the world of today. Bringing together a group of 11 motivated students and several staff members, we are researching, designing, implementing and evaluating a new programme of education. Rooted in a pedagogy of place and striving to utilise the college's locality and expand it into the educational practices employed at the school, we are looking into how we can combine the crucial elements of context and systems. Stewardship is a concept rooted in Indigenous ontologies. It can be understood as an ethic that extends the boundaries of care to the environment and broader societal groups than those in which society normally functions. It acknowledges complexity within the systems within which humanity is operating and promotes responsible engagement with the environment for future generations of the planet. The overall aim of the project is to provide a space for UWC Atlantic College students and staff to work together and co-produce an educational programme that can become an integral part of the UWC education approach and beyond.
So far the progress has been exciting for all involved. We are approaching the task in a multi-faceted way; trying simultaneously to think of a bigger programme and its components but also to focus in on the finer ways in which we want to practice education. The group engage in weekly meetings in which the students both gain an in-depth understanding of environmental theory, but are also simultaneously discussing and researching alternative educational approaches. The theoretical aspect of the project is centred around three key questions; 'where are we?', 'how did we get here?' and 'where do we go from now?'. These three questions are accompanied by a practical and experiential aspect. In order to answer these questions, an alternative approach is taken whereby students become active facilitators rather than passive learners. Each question is underpinned by several sub-themes to be discussed in various meetings and a 'find out' list comes with each theme. Students are expected to engage with the 'find out list' prior to each meeting and arrive having read, listened, watched, smelt, touched and thought about the various stimuli provided. Each meeting has a designated student facilitator who prior to the meeting will come up with several questions to lead and guide the discussion. Following each meeting, students are asked to write a reflection divided into three aspects; personal, theoretical and methodological. These reflections should show the thought trajectory of the students in creating inter-linkages between the stimuli, the topics discussed and the process overall.
It is increasingly evident that the world of today is universes apart from that in which Kurt Hahn first set up UWC Atlantic College. In order to facilitate and nurture open minded, empathetic and resilient humans, the educational practices by which we engage young people must echo what we want them to become. As pioneers in education and with such a crucially important mission statement, we as UWC are not only well placed, but implored to act and practice education in a way that reflects what we strive for.
---
If you have any questions, comments or suggestions, please contact Mikki at mikki.korodimou@atlanticcollege.org. Feedback is greatly appreciated.