Dr. Babul Das
27 March 2017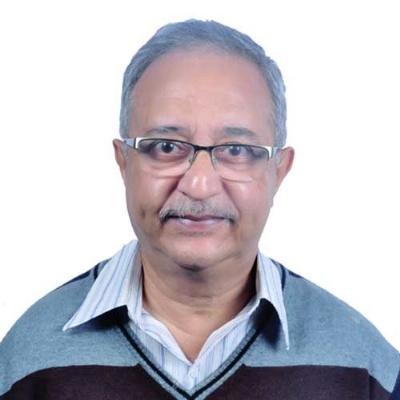 Faculty of Biology, UWC Mahindra College
Dr. Babul Das holds a Masters in Zoology from the University of Calcutta and a Ph.D. in the field of Entomology, and has taught Biology in Tertiary, Secondary and Middle School contexts for nearly 30 years. After teaching at the Doon School in Dehradun, Dr. Das first joined UWC Mahindra in 2001 and taught here for nearly a decade, before moving with his family to teach in international schools in Dubai and Mumbai. He returned to UWC Mahindra in 2016, bringing enhanced experience in diverse curricula and a deeper appreciation of UWC's values-driven education.
An eloquent and effective communicator, Dr. Das follows differentiated and analytical teaching strategies in meeting his students' needs, with an overall goal of making every student an independent and self-driven learner. Besides being a specialist in the IB Diploma Programme in the subjects of Biology, Environmental Studies and the core components of the IB programme, he has been an IB External Examiner and a trainer of new teachers.
Dr. Das also helps run the Sustainability stream of UWC Mahindra's specialised Creativity, Action, Service (CAS) program, and notes with pleasure the continuation of several student initiatives that were launched during his previous stint and continue to this day. For the future of the UWC movement, Dr. Das believes it is essential to safeguard and underscore the founding values of UWC.
"When students know the legacy they are part of, they feel a greater responsibility to uphold its ideals."