Nandita Dinesh
27 March 2017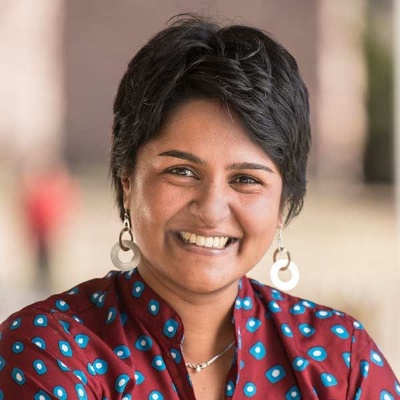 Theatre Teacher, Associate Director of the Bartos Institute, UWC-USA
Nandita teaches theatre at UWC-USA and brings her experiences conducting experimental theatre in conflict zones around the world to bear on her work with students on campus. Dinesh has published two books recently including Theatre and War: Notes from the Field, that details her work with theatre in Kashmir.
As a UWC Mahindra College alumna (2000-2002), Nandita sees the value of a UWC education from more than just the UWC-USA perspective.
"UWC is about building relationships and challenging yourself,"
says Dinesh who earned a Ph.D. in Drama from the University of Cape Town and an M.A. in Performance Studies from the Tisch School of the Arts at NYU. She is also Associate Director of the Bartos Institute for Constructive Engagement of Conflict and focuses on community engagement activities and is the Editor of CEC Journal, the online journal of the Bartos Institute.