What are UWC teachers learning in school?
24 January 2019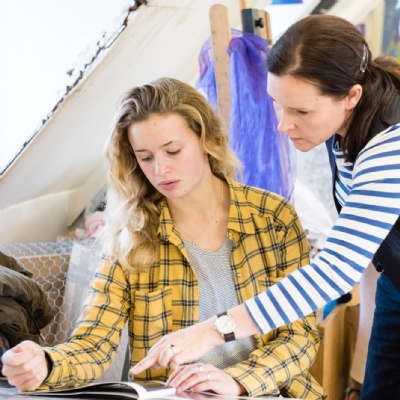 Whether you're in your first role as a teacher, or looking back on a long and varied career as an educator, it's always good to discover different approaches or fresh experiences. You never stop developing your vision and practice.
Naomi White, Kalpana Balan Seitz and Fiona Ng chose to become boarding school teachers after working in other settings. They all currently teach within the UWC (United World Colleges) movement of schools and colleges.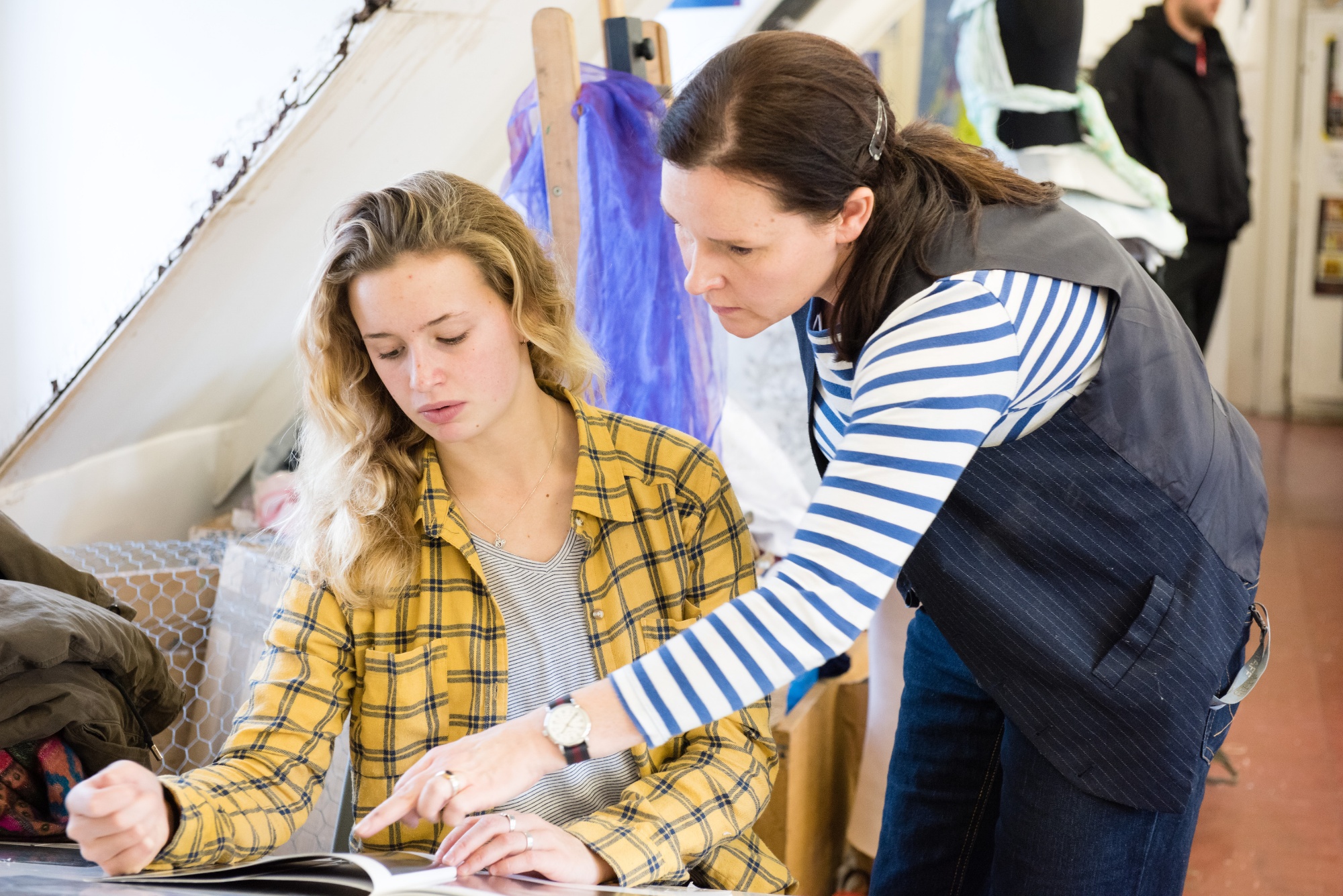 In this post we'll share lessons from their careers, and stories of how they have seen education transform the lives of their students.
How has the boarding school experience shaped your teaching practice?
Naomi taught in the UK state secondary school system for eight years before accepting a position in a UWC school. She now teaches Geography and Global Politics at Li Po Chun UWC of Hong Kong.
"I was a student here and I came from a state school in the UK," says Naomi. "I had never left Europe. And then there I was going to study for two years in Hong Kong. I learned a huge amount about the world and about myself."
Naomi chose to become a boarding school teacher with UWC because she saw it as a way to give back. She also believed it would give her daily opportunities to be inspired by her students.
"I've had a lot of time at UWC to develop my teaching, where in state school I had large classes, lots of marking, and huge expectations in terms of workload," she says. "At UWC you're [often] just focused on your one subject and on the International Baccalaureate Diploma (IB)."
A fresh challenge often breathes life into a teaching career, whether that's a new role or a change in environment.
Fiona Ng describes UWC boarding schools as hotbeds of ideas.
"Whatever ideas you have about what you want to do, people here encourage you to go with it," she says.
Kalpana recalls a previous teaching environment that was more of a stressful environment.
"I remember colleagues being engrossed in little details of problems with students that overtook their understanding of what that student could do."
She says that UWC has made her a very different teacher: "You change personally in terms of what your priorities are. You think a bit more holistically."
For each of these three teachers, the heart of their passion lies in stories of students from all kinds of backgrounds being transformed through a unique educational experience.
How have students inspired you as a teacher?

Kalpana remembers one student arriving at her school from a conservative background in Niger.
"She couldn't speak English well and had to do the IB Diploma in English. But at UWC her sense of wellbeing meant that her floodgates of creativity burst open. This also translated into her academic performance."
Fiona recalls two students teaming up to lead an art-based campaign to prevent Malaria in Niger.
"We would have students who want to do art, but they never thought about an art project becoming connected to some kind of service," she says. "It seems to have a ripple effect on everything else they do. Their confidence improves, their academics get better, everything.
Naomi believes students benefit from having their worldviews challenged.
"Through some of the tests we set them, they realise that a lot of what they thought about issues like sustainability and development is actually incorrect," she says. "Those starting points help them to see that they've got a lot to learn. But as teachers we didn't get a perfect score on those tests the first time either."
Fiona believes the distinct environment of a UWC boarding school takes the embers of a vision that students arrive with and fans them into flames in ways that might not have happened elsewhere.
The blend of resources, experiences and living in a multicultural environment where they are learning inside and outside of the classroom develops students in a special way.
Kalpana shares Fiona's excitement about the atmosphere among students at their school in Hong Kong.
"We have a lot of young people doing great things at a grassroots level," she says. "One of my students from Ghana was dead set in his first-year here on becoming a doctor. Then he won a prize for a business project and now he's working with some friends on a project for bio-fuel technology."
So do you know what options are available to a student you think needs a different educational setting?
We created "Tomorrow's leader's start today" a guide to help you find out what you need to know to help your student find the right fit for them.
What have you learned about guiding students?
Naomi thinks that students overestimate the importance of their next step in determining the rest of their lives.
"I say, 'Let's take a step back and look at the reality of the situation. What did your parents do at university? What are they doing now?'
"I think they need to not put the rest of their life on the next three or four years."
Kalpana believes it's vitally important that teachers make students take the lead.
"Talent comes in many shapes and forms. Often it's talent outside of the academics that kick starts everything else.
Those students are often frustrated in traditional classrooms. I would say let a student come and take the lead. Show them that their teacher has respect for them."
During her time in a UK state school Naomi regularly hosted meetings where she introduced students to the idea of using boarding school to broaden their minds and pursue their ambitions.
Discover more reasons why teachers like Naomi recommend UWC.
Do you have a student who might thrive in a UWC school?
"A lot of the students who consider applying or who teachers think might be suitable have very good grades," Naomi says. "But they to also need to be able to cope with the times when things don't go according to plan. They need to be able to take on advice, listen to their teachers and their peers on other aspects of their life as well as their academics."
Naomi believes the ideal student for a UWC environment is someone who can take a hit, deal with disappointment and keep going.
We created "Setting students on the path to success: A guide for teachers" to help you identify students who might be changemakers, and help them find the best educational opportunities.
She recommends connecting with UWC to find out more about how to apply.
Four questions for teachers
No doubt you have your own inspiring stories of students succeeding against the odds. As a teacher you want to see every student fulfill their potential. So hopefully this post has provided some encouragement as you think about your students.
Perhaps this is a good moment to take stock of where you are in terms of your own teaching practice, and what might lie ahead.
To help you do that here are four simple questions to help you dream about what might be next?
Do you know where you want to be in ten years and how you plan to get there?
Do you have someone who can help you think about your future in teaching?
Are you in a setting where you're continually learning and allowing others to benefit from your experience?
Would a new role, a new setting or a particular development opportunity appeal to you most right now and why?
If you are interested in finding out more about becoming a teacher in a UWC school, visit https://www.uwc.org/jobs.