United We Can - A Reflection on the Theme
17 September 2020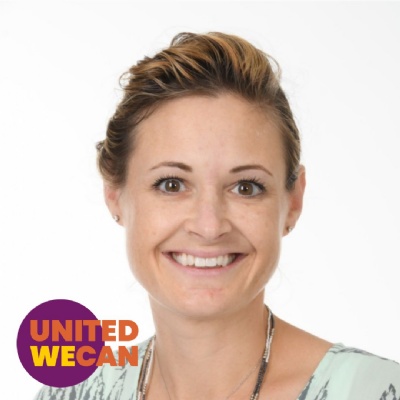 By Samantha Gayfer, Senior Manager of Communications & Philanthropy at UWC Thailand
A Community Rises: Finding Calm Amidst the Chaos
In a year rife with global challenges — COVID-19, senseless shootings, divisive politics, famine, record unemployment, and economic recessions — it has been hard to find moments that inspire hope and unity amidst the chaos.
For UWC Thailand (UWCT), the disruptivity of 2020 was compounded by an existential funding crisis here at home. In mid-January, the school's founder and staunchest supporter for over a decade, made a heart-breaking call to the board chair to inform him, "alternative funding would be required as of June 2020 to keep the UWC Thailand dream alive."
The situation went from bad to bleak with campus closures, our boarding house locked down, our IB/CIS accreditation visit postponed, businesses closing around the island, community barricades, DP exams cancelled, families with sick loved ones, and the tragic loss of a UWCT Alumnus.
Then COVID came home to roost. During the last of our Grade 11 exams, carefully orchestrated to abide by all WHO and Ministry of Education precautions, two of our staff and their young children contracted the virus, sending ripples of fear through the community. Shortly thereafter, instead of congratulatory hugs, we wished our graduates well through our first-ever virtual graduation. Our infected staff recovered. Summer plans were scrapped.
By June, as hotels furloughed their staff, construction halted, and many UWCT parents — the school's economic engine — lost their jobs, took dramatic pay cuts, or chose to forego their salary in order to keep their businesses afloat, the economic cracks on the island were undeniable. Families and students, now without incomes, raced to get home on repatriation flights. The school went from two sections at each grade level in the PYP and MYP to just one, forcing the gut-wrenching decision to let go of almost 30 staff.
Community restaurants, once peppered with UWCT families sharing a family meal, became soup kitchens, feeding hundreds of local Thai and Burmese each night. Shops emptied. The economic impact of tourism's abrupt halt was starkly visible — and still is — across the island. As of September 2020, job loss projections for this quarter alone stand at 50,000 (on an island with a total population of only 400,000). The hotels that have reopened for domestic tourism aren't able to achieve occupancy rates anywhere near what they need to be sustainable. As the crisis stretches out, more of our parents with businesses in Phuket or who work in aviation are in need of financial aid.
But this is a UWC community, rooted in mindfulness, so in crisis we don't crumble, we seek out opportunities to be grateful for the change we can still create.
Across Phuket, even our families on the tightest of budgets are reaching out to support the island's most vulnerable, donating supplies to soup kitchens, as well as clothes, diapers, and toys to Burmese labour camps. UWC Thailand's music partner, Phuket Academy of Performing Arts, created a programme called Lean On Me in conjunction with a local grocery chain to deliver food staples to those in need. A former UWCT teacher and local businesswoman, Vicki Kiely, is helping rally support for local elephant orphanages whose income to feed the elephants, and the staff who care for them, has all but disappeared. Thailand's infamous street dogs are skin and bone, promoting UWCT students to create a Bodhi Dog social media challenge to raise money to support local shelters.
There are pronounced needs everywhere, and everywhere, we have seen the UWCT community lean in — proving that "United We Can".
We Can. We Did. We Will.
In addition to these ramifications of COVID, we haven't forgotten that we started this chaotic year with a challenge to the school's financial survival. Throughout the last nine months — no matter how uphill — our amazing community has not swayed in their belief that UWC Thailand is a school worth saving. Behind the scenes and the crises, our parents, the school's leadership, and its former board worked tirelessly to ensure UWC Thailand would open its doors in August 2020.
Thanks to their belief, and the hard work of countless heroes, we rose from edge of the proverbial ashes as an even more united community: campus open, students learning and playing, mindfulness centre busy, national committee students arriving weekly, funding secured, and a new school board in place — relishing each day in our new "normal."
Of course, the road here was anything but normal.
It Takes a Village
Not long after we learned of the funding challenge, we began talking to a small group of parents, brainstorming what it would take to secure the school's future. The answer: ten million dollars to buy the school's physical assets and provide a financial cushion for our UWC student scholarships and any operational shortfall in the first two to three years. We launched a giving campaign open to both loans and donations and raised the full amount in just over three weeks.
In one of those early conversations it was shared that the Chinese character for crisis is a combination of two other characters — "danger" and "opportunity" — and so here amongst the danger, we found our opportunity.
With money pledged, a small group of parents — more heroes — worked endlessly to craft all of the documents needed to complete the paperwork and finalize the transfer of assets; work that would have cost the school hundreds of thousands of baht had we needed to pay for the services rendered. The impact of COVID saw pledges reduced or disappear altogether, but also some new pledges and some increases. And so, with a core group of financial backers, supported by the community-at-large, the deal was completed. Project Independence was a success.
From Chaos to Calm
How, against all odds, did we succeed? UWCT is a different kind of school. Biasedly, we think it's exactly the kind of school the world needs right now. Our community is undoubtedly special, drawn by our commitment to a progressive education that's rooted in timeless values like collaboration, kindness, integrity, curiosity, open-mindedness, and resilience. No other education movement on the planet combines a world-class IB education, global scholarships, and a commitment to making the world a more peaceful and sustainable place.
The parents who donated countless hours, expertise, support and/or money, did it not out of convenience or financial gain, but because UWC Thailand is raising their children in an environment where they feel a sense of belonging, while also becoming what the world needs; caring thinkers, with a side of grit, who are willing to take action.
More than any year before, when all the odds seemed stacked against us, our community doubled down on their belief in what we do at UWCT. They heeded our call and they came with their savings, their investments, their salaries, their skills, and their friends. They came because what we do is different in a way that matters, in a way that warrants the opportunity to thrive.
Attending school, once an expectation, is now a gift our students are grateful for each day.
If you were to step on our campus today you would see shining eyes (smiles hidden behind facemasks) and hear laughter and chatter from happy students excited to be right where they are — learning and enjoying an oasis of calm in an otherwise chaotic world.