United We Can: A Reflection on the Theme
17 September 2020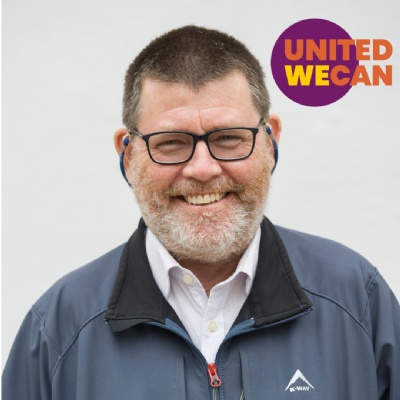 By Stephen Lowry, Prinicpal of Waterford Kamhlaba UWCSA
Opened in 1963 at the height of South Africa's apartheid system, Waterford Kamhlaba was inspired by the need to counter division based on race and colour. After it was clear that Michael Stern (founding principal) could not teach and live his ideals of operating a nonracial school on South African soil he committed himself to the idea of a nonracial school in Eswatini. Waterford was established in clear and expressed opposition to the South African Apartheid regime and its laws of racial segregation.
During the same time of Waterford's founding, another innovation in education was beginning in the UK, the United World College movement (UWC). At a time when the Cold War was at its height, the aim of UWC was to bring together young people from different nations to act as champions of peace through an education based on shared learning, collaboration and understanding. In 1981, the two movements came together when Waterford Kamhlaba joined the UWC movement, becoming Waterford Kamhlaba United World College of Southern Africa (UWCSA).
The founding stories of both Waterford Kamhlaba and the United World College Movement talk to coming together of people from diverse backgrounds; it is a story of unity and tolerance regardless of race, colour or background. It is a story that reminds humanity to focus on what we can do together instead of what we cannot do; it inspires unity of purpose and unity in action. At some point very few people would have imagined education being used as a tool to unite people from different cultures but the story of UWC teaches us that United We Can.
In the same way few among us would have thought that COVID-19 would drastically change the face of the world so quickly. Here, too, we can see the pertinence of the values of the UWC movement. We are a world at a particular crossroads; we face a serious pandemic that threatens to wipe us out; we are confronted by economic challenges, environmental issues, political crisis, violence and conflict as well as other social issues. All these challenges cannot be solved by a divided world; we need unity! Only through a united world with overflowing peace can we address these matters.
Therefore, the UWC Day theme – United We Can – is an opportunity to reflect and ask ourselves questions that matter. One of these questions is: can a divided world win against the problems we face? United we can, divided we can't! We are being challenged more than ever before to live the UWC values of international and intercultural understanding, celebration of difference, personal responsibility and integrity, mutual responsibility and respect, compassion and service, respect for the environment, a sense of idealism, personal challenge, action and personal example.