The Online Learning Experience: A UWC Mahindra College Student and Teacher Look Back
18 March 2021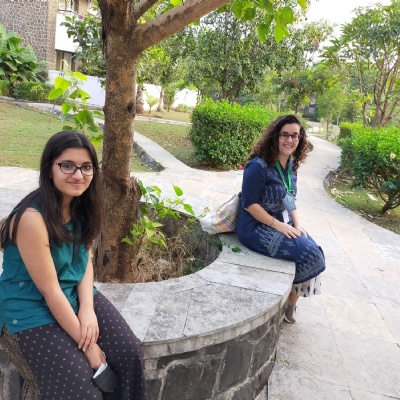 Mithi (UWC Mahindra College, 2019-2021) from Delhi, and teacher of Spanish, Paola, share their experiences of their online learning journeys that began at UWC Mahindra College (MUWCI) in March 2020 due to the COVID-19 outbreak and continued into the new academic year. Students began arriving back on the MUWCI campus from mid-November, after this interview took place.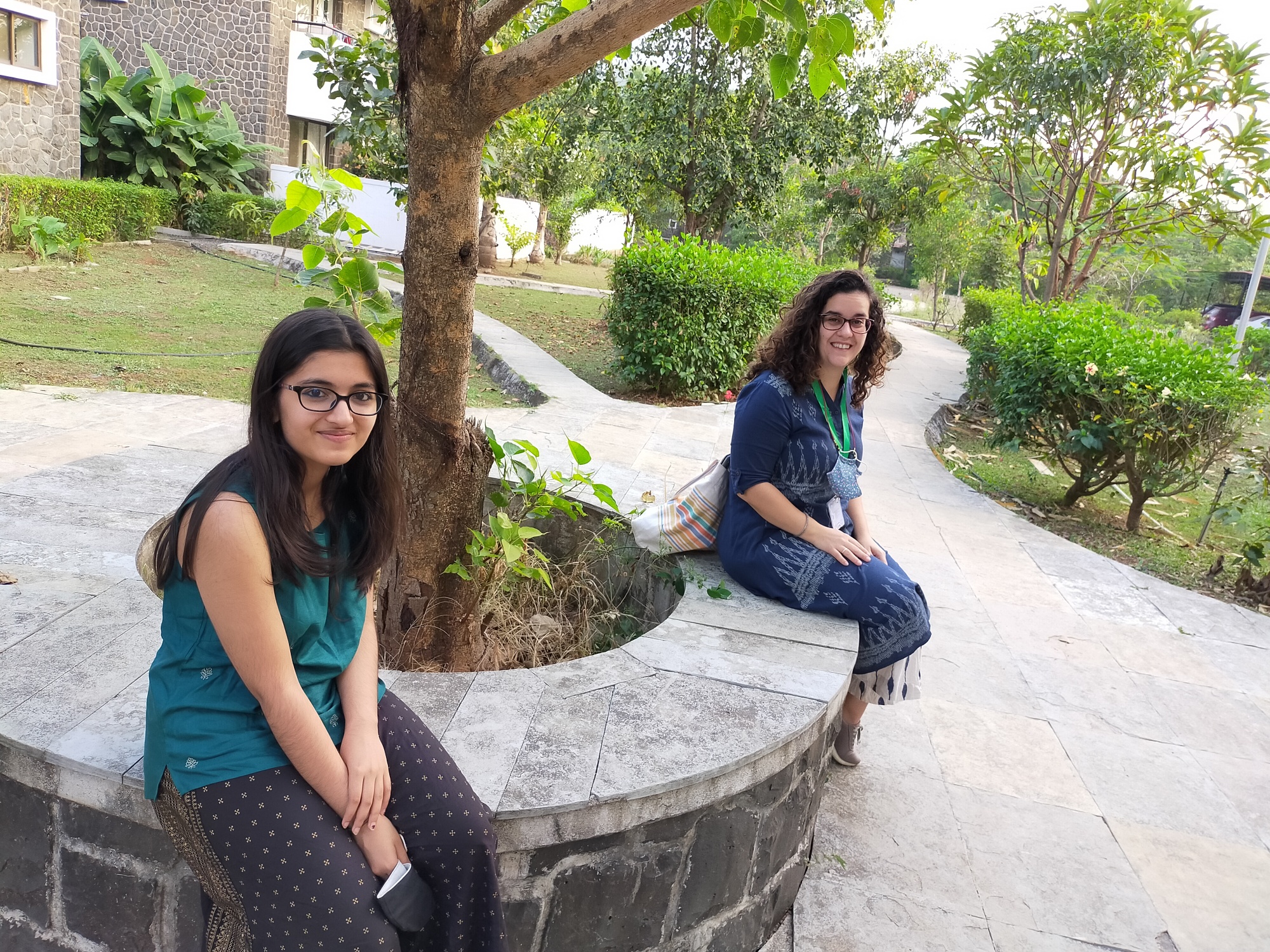 How would you sum up your online learning experience in 2020?
Mithi: If I had to choose one word it would be 'growth'. The turnaround between having to leave campus and online learning starting was extremely rapid - I think faculty had around two weeks to get it set-up. And so, naturally, last academic year the online learning experience was characterised by teachers and students alike grappling with new territory, trying to work this new journey out together. It has been amazing to see how we all have come together to create a well-structured learning environment, learning how to create a similar experience to the one we had at MUWCI in the virtual space.
Paola: To sum it up, the word I would choose is 'creativity'. We had to re-design and re-think everything: our classes, our teaching style, while simultaneously reinventing and recreating our community and the ways in which we understand what MUWCI is. We had to examine how we could facilitate the kinds of intercultural interactions that happen in an instant on campus, and which are core to MUWCI and to UWC, in the online space. But after a challenging first few months we now have a robust schedule, and we're not really missing any concrete aspects of college life: we have college meetings, classes, and about 40-50 Creativity, Activity & Service (CAS) projects that have found a way to work online. But we are also all very tired of sitting in front of screens all day. So each part of the online learning journey had its own challenges.
Acknowledging how challenging the past year has been, are there any positives that you can draw from the experience?
Mithi: At the start of online learning, one of the things I was most concerned about was how we would carry on being changemakers while at home.
Now a lot of people are taking part in protests at home, engaging with the politics in their nation, having difficult conversations with family and friends - and then sharing those experiences with the rest of us online. It shows that just because you are not on campus, it doesn't mean that you can't carry on making change happen in many of the same ways as you would if you were physically at school. This is usually a process that happens after graduation, but for our batch it's happening right now and it's super empowering. It's like living in two parallel communities at once, and that's an experience we would not have otherwise had.
What are the big learnings from this past year that you will carry with you into the next year and beyond?
Paola: Personally I would just like to say how amazed I have been at the resilience we have shown over the past year as a community. When we had to close the school in March, it was very hard, traumatic even for the students. But still, we found ways to celebrate graduation, we started the new year and have found ways to carry on with the MUWCI traditions and moments that make this experience so special. I feel very proud of UWC, of MUWCI, and of all the teachers and students. None of us are having a good time, and especially for teenagers this is a very complicated experience to be confronted with. So the resilience that the community has shown despite all of that has been awe-inspiring.
Mithi: It's true, the community has found a lot of different ways to support each other. Teachers have been so responsive and have done so much for us students. The amount of effort that has gone into upholding this community has been so inspiring to see. One clear example of this is the student government meeting we held in September. Usually, on campus we have a maximum of 30 observers for these meetings, but when we held the online one 170 people attended. That is at least three quarters of the campus. To see people so engaged with the way life is going right now and willing to come up with new ideas, not because they have to but because they care about this community so much, has been awesome to see. It shows just how much people care about being part of UWC - whether there's a campus or not, the same MUWCI traditions or not, mud games or not…That is what I'm most proud of.