Running an International Boarding School during a Global Pandemic
24 September 2020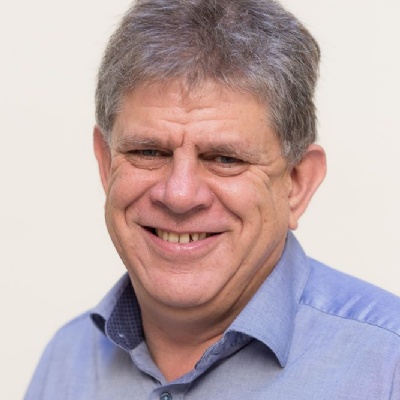 By Laurence Nodder, Rektor at UWC Robert Bosch College
The following extract was contributed by Laurence Nodder, Rektor at UWC Robert Bosch, as part of the "Covid-19 Watch: Gloom" blog post published on 23 September 2020 by Professor Alan Whiteside, OBE, Chair of Global Health Policy, BSIA, Waterloo, Canada & Professor Emeritus, University of KwaZulu-Natal. The original blog post is available here.
---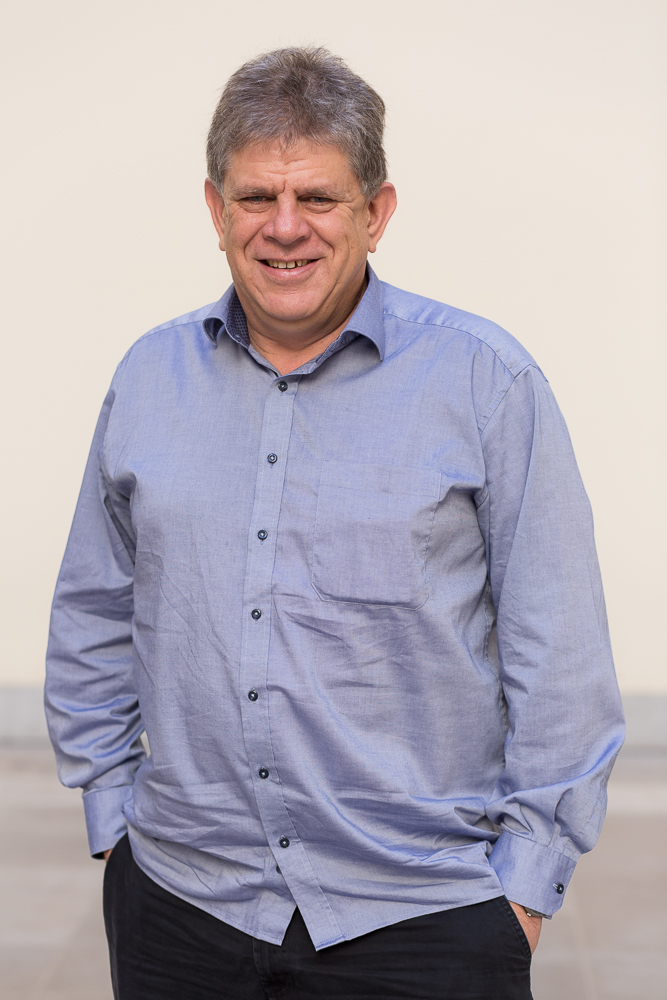 Alan asked I write about my Covid-19 experience running an international boarding school. I am Rektor of the United World College (UWC) in Germany, UWC Robert Bosch College (RBC). Prior to this I was Principal of Waterford Kamhlaba UWC in the Kingdom of Eswatini, Alan's alma mater, and on whose Governing Council he served for two decades. I am in close contact with colleague Heads at 16 UWCs in different parts of the world.
Covid-19 presents an interesting, some might say terrifying, array of dilemmas for all schools and school leaders. Perhaps the greatest dilemma for an international boarding school, especially one where the majority of students come from afar (as is the case with UWCs), is what to do when it looks likely that the relevant Authorities will close schools. This happened in different parts of the world starting late January. Send students home 'early' and they and their parents might lose confidence in the school as a reliable provider of education. Wait until borders start closing and flights start being cancelled, and students might well become stranded, some distressingly in transit airports / countries. Evacuate students to local / regional families, themselves potentially in stress because of lockdown constraints, and it might appear like an exercise in abdicating responsibility. Who will intervene if the host adults fall ill and cannot provide daily resources and care?
Alone of the UWCs, RBC obtained permission to stay open as a boarding establishment – and so could offer parents and students the choice of whether to return home (which a few chose) or to stay, at their own risk, but with institutional support and the continued, reassuring presence of adults. This also allowed the college to recommence in-person classes as soon as these were permitted and without quarantining all the students who had stayed.
At the time the decision to remain open as a boarding establishment was taken, no-one could be sure that health systems in this part of Germany would not be overwhelmed (placing at higher risk also those whose illnesses or traumas were unrelated to Covid-19), that food supplies and other basic services would hold out, or that a sufficient number of on-campus members of staff would remain healthy, resilient, and available for ongoing care of students. The view was taken that students would not be placed at a significantly higher risk by staying than by being sent home or to host families.
RBC realized that travel and other restrictions were unlikely to fall away miraculously in June, at the start of the summer break. Student accommodation and support was made available throughout the European summer (and beyond for RBC, May 2020 graduates are still unable to go home).
The next set of 'special' international boarding school challenges arise in the context of bringing students back for the new academic year. Most UWCs have faced visa or other restrictions. Some have had to re-open online, still with uncertainty as to if or when international students may (re)enter the host country. Other host countries have allowed returning students to re-enter but have remained closed to new students from a range of national backgrounds. (The German Authorities created an exemption to allow international high school boarding students to enter Germany two days before the start of the Semester, with several students' visa application processes previously having been on hold.) A pure online offering of indefinite duration might be sustainable for an international school. At least teachers have a clear task within the realm of possibility, even if it might not be attractive in the medium to long-term for students and their parents. It is far harder to expect teachers to deliver in-class lessons to many of their students, and to provide online support for those who cannot (yet) travel.
Visa and travel arrangements are "challenges"; it remains a dilemma how to bring young people traveling from around the world onto campus in a way that is Covid-19 safe, meets local quarantine requirements and provides a level of confidence to a wide range of interested parties: parents, teachers, the neighbouring community, politicians. Those UWCs that have been allowed to bring students onto campus have all required in-country testing for Covid-19 infection. Some kept students in individual quarantine (generally in government facilities or hotels) for 14 days and required a negative Covid-19 test before they were allowed onto campus, some involved a mandatory second test. At RBC the Authorities permitted a less onerous quarantine: students to remain on campus for 14 days but not in strict isolation within it after a negative Covid-19 test, masked engagement and social distancing for the 14 days.
There is little research on transmission of the coronavirus in secondary schools: student to student, student to staff and staff to student. Classroom lessons are relatively easy to manage in terms of Covid-19 precautions. It is what happens around student interaction beyond these set pieces that present the challenge. A boarding school has some advantages over a day school, off-campus interactions of students (and staff) are more easily limited. In all schools, my observation based on 38 years' experience is most teenagers are not 'designed' for social (physical) distancing.
A study in some small residential US colleges provides some statistical insights. The factors that limited transmission in those contexts were: a significant reduction in the number of students for the given facilities, students wearing masks including in social engagements and limiting these engagements, and testing of (25%) of the community every week.
The students and staff at RBC are attempting a different approach. This is premised on limiting the places students can visit when off-campus – essentially to open-air venues, and a limited range of indoor contexts where strong infection-protection measures are enforced. There is agreement that students always remain physically distanced from non-college people. These measures are supported by strict masking when indoors and in interactions with staff and off-campus people. Soon we will test the saying 'there is no such thing as bad weather, only inappropriate clothing'.
In terms of preventing the spread of Covid-19 infection in and from an international boarding school it would seem to me that there a sequencing of these priorities: for political reasons and because we can't know any underlying health conditions in members of the public, the first priority has to be to keep the public safe from students (and staff). Because members of staff are older and some carry additional risk factors, the 2nd priority is to keep the staff safe from infection from students and fellow members of staff. The third priority is to keep Covid-19 infection out of the student body.
At RBC we work on the assumption our students would be interacting with families and friends if they had not come to RBC. We presume they would be living carefully, but not lives of 'zero Covid-19 risk'. It would be a lost educational opportunity and counter-productive if we attempted to enforce a zero-risk lifestyle. Rather we want to engage students in mutual responsibility. The means of transmission and prevention are understood by 16-year-olds. UWC Founder Kurt Hahn commented:
"There are three ways of trying to win the young. There is persuasion, there is compulsion, and there is attraction. You can preach at them: that is a hook without a worm. You can say, You must volunteer, and that is of the Devil. You can tell them, You are needed. That appeal hardly ever fails."