Mustafa Madan
2 July 2019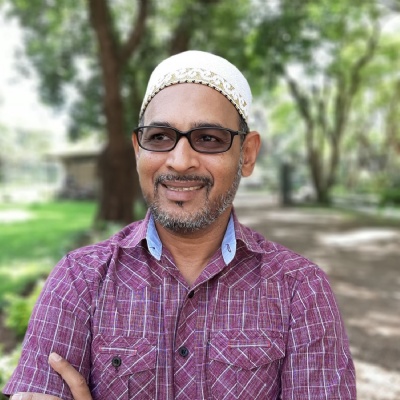 Finance Manager, UWC East Africa
Mustafa has vast experience in finance through the work he has done for the Bank of Tanzania's Reserve Management department and as Director at a German based Pre-Shipment Inspection Company. He graduated from the University of Dar es Salaam with a Bachelor of Commerce in 1993 and begun work at the Institute for Information Technology (IIT) as Computerized Accounting tutor. He was registered with the National Board of Accountants and Auditors of Tanzania (NBAA) as an Associate Certified Public Accountant (ACPA-T) in 2000 before joining ISM in 2004, where he has been for 15 years now.
Mustafa enjoys the quiet life with his family in Moshi, but he also takes advantage of the adventures that the region offers. He has climbed Mount Kilimanjaro 4 times and reached Uhuru, the highest peak in Africa, twice.
"I wouldn't have become acquainted with people of such different backgrounds in my previous work. Working at UWC East Africa has presented many challenges but has also given me many opportunities to learn."