Parent's Guide to the IB Diploma
18 September 2018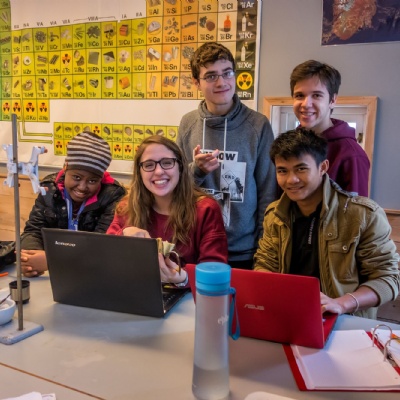 Being a parent is full of choices. And it's time for another one.
Your child is getting to the age when they're thinking about what to do in future. They're considering whether to go to university or not. They're wondering which careers appeal to them, and what skills and experiences they need to get started.
And you? You're hoping to guide them through as best you can, helping them to get into a great university or make a big impact on the world.
So you're looking at the qualifications that give them the best chance of securing a university place or high-quality entry-level job. And the International Baccalaureate Diploma may have come up in these conversations.
At United World Colleges, we have offered the IB Diploma for several decades. We believe it's important that your child finds the right qualification for them, so we've put together a short guide to help you make the best choice.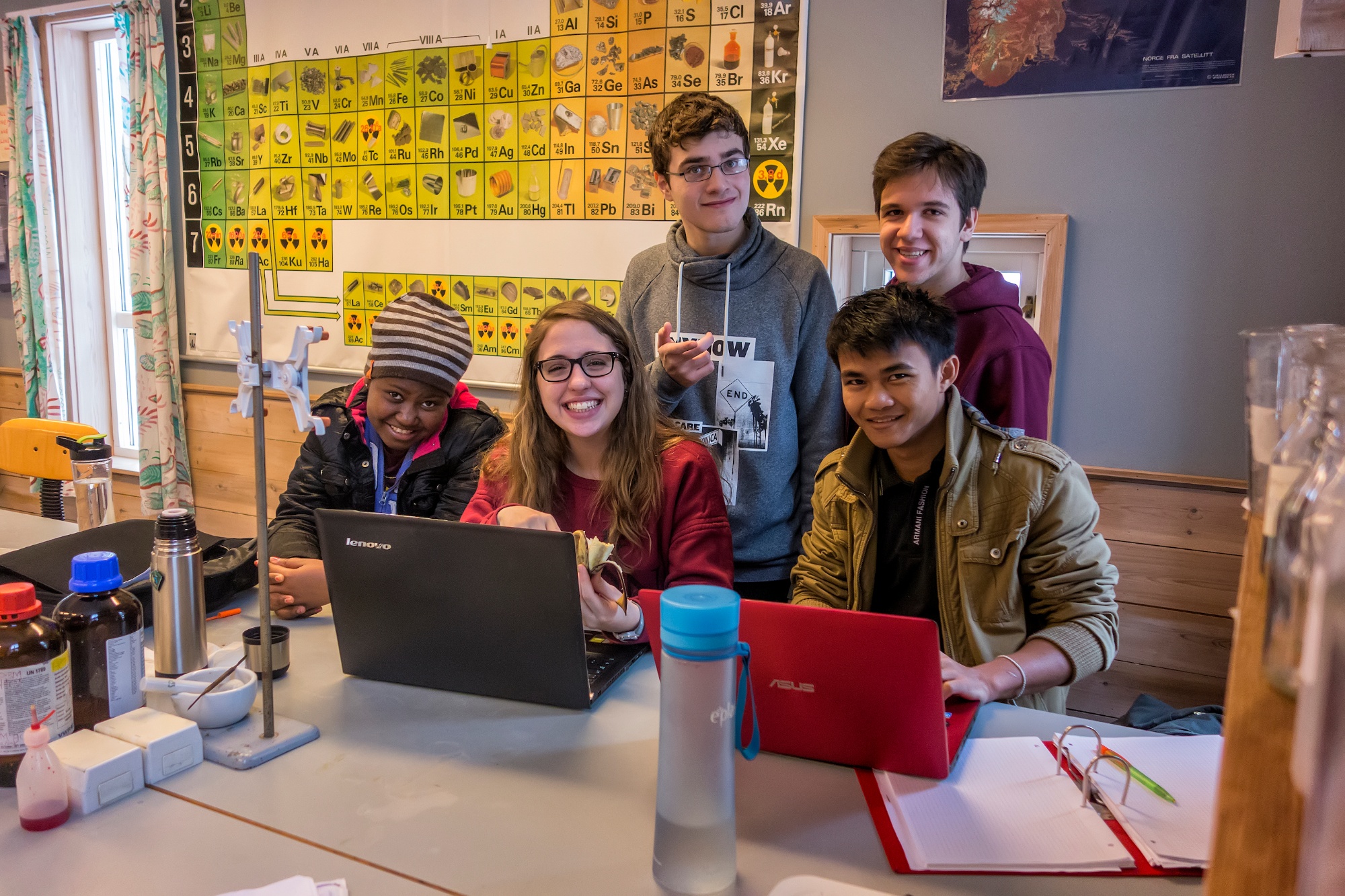 So what is the IB Diploma?
The IB Diploma was set up in 1968 by a number of organisations including Geneva International School, the United Nations School in New York and United World Colleges. It is now taught in more than 5,000 schools worldwide, in over 150 countries.
It is an internationally-recognised pre-university qualification that emphasises breadth of knowledge, critical thinking and social responsibility.

What does it involve?
The IB Diploma requires students to study six subjects from the following groups:
Studies in Language and Literature
Language Acquisition
Individuals and Societies
Sciences
Mathematics
The Arts
In addition, they'll be asked to develop their skills in writing, debating, research, as well as their sense of community. This is achieved through the "core" of the IB Diploma, which is made up of:
Theory of Knowledge - Students debate the nature of knowledge, and consider different perspectives
Extended Essay - A 4,000 paper on a subject of their choice
Creativity, Activity and Service - Students will need to take part in projects and challenges with a community benefit
The highest possible score on the IB Diploma is 45. To achieve this, students must gain the maximum grade of seven in all six subjects, and get the full additional three points from the Theory of Knowledge and Extended Essay components.
For more information on how the IB is set up, go to the International Baccalaureate site.

Is the IB Diploma suitable for my child?
Let's get the most important consideration out of the way first. Taking the IB Diploma as opposed to - for example - A-Levels will not impact your child's chances of securing a university place or job offer.
Universities have said repeatedly that they do not prioritise IB applicants over A-level applicants, or indeed applicants from other recognised curricula. However, the unique way that the IB Diploma is structure does give certain students an opportunity to showcase traits and aptitude that will impress the right people.
For example...
Is my child a specialist, or an all-rounder?
One of the benefits of the IB Diploma is that it provides a rounded and broad education. Your child will be given a solid grounding in arts, sciences, languages and mathematics, and will be encouraged to become a stronger researcher and more flexible thinker.
This can be particularly valuable for students who are going on to careers which require a wide range of skills. Employers and universities also love students who demonstrate "soft" skills such as leadership, teamwork, resilience, flexibility and an ability to communicate effectively.
However, the final mark on the IB is dependent on a strong performance in all six subjects. So if your child has a very strong aptitude for a smaller number of subjects, or wants to zone in on a career in a specific field, they may want to opt for qualifications that are more suited to specialists.

Is my child interested in social issues and community activity?
The IB Diploma is perfect for the student who is active in the community, and passionate about making a difference.
As part of the programme, students are asked to take part in Creativity, Activity and Service projects, which help them to develop their creative and physical skills while helping others. At UWC, we've embraced this and taken in further.
Every UWC school across the world encourages students to get out there and make life better for others, however modest that may be. Whether they're running tennis classes for local children, or performing in nearby villages, our students are an integral and positive part of their communities.
And it goes further. Students participate in "project weeks", in which they dream up and initiate initiatives that benefit others. They have also set up social enterprises, such as an e-waste recycling project in Armenia. In addition, UWC has teamed up with the Aurora Humanitarian Project to challenge students to come up with projects that have an impact. This year's winner was HOPE, an initiative in which participants educated primary school students about how to identify and report sexual abuse in Changshu, China.
These experiences will open your child's eyes to what they can achieve, and how. It will also demonstrate to employers and universities that they are a candidate who is dedicated, resourceful and inspiring.

Is your child hard-working?
All children are capable of applying themselves in the right situation. Passion and inspiration can be a great motivator. However, it's worth mentioning that the IB Diploma requires a lot of work, and therefore good time-management skills.
The programme is respected worldwide because it is challenging, and helps students to develop in ways they never thought possible. Students have reported being uniquely prepared for the demands of university because of the grounding provided by the IB Diploma. The essays and critical thinking exercises that throw some students when they progress to Higher Education are no shock to IB students.
There are undeniable benefits to teaching your child resilience, diligence and adaptability, and many students have said it does wonders for their confidence. But it is worth being aware upfront that the programme will require long hours of tuition and research. If your child is keen to study the IB, why not work through some good time-management techniques with them and get them ready to excel?

Is your child keen?
At UWC, we select students from diverse backgrounds, and from many different countries. Many of these arrive on part or full scholarships, because we believe that a potential leader or change-maker of the future should not be restricted by their family's circumstances.
What we look for is simple. We want character, a global mindset, and a desire to change the world for the better.
A challenging programme such as the IB Diploma - and a transformative experience such as a UWC education - will help your child become a confident, resourceful inspiration to others. However, it has to be a journey they want to start.
When planning the next step, your experience and knowledge is important. But ultimately the choice is theirs. Talk with your child about what they want to do, and map out the best way for them to get there. Be aware of when they seem to be resistant or nervous, and work through it together.
Their journey may seem confusing or scary now, but their destination may surprise you. And make you proud.
If your child needs more information about the IB Diploma, and what it involves, we have created a Useful Guide that will shed more light on questions such as:
- What is the IB, and is it for me?
- How do you choose the right place to study?
- Choosing the right subjects
- Going beyond the classroom
They'll also hear from students who have been there before them, and teachers whose job is to bring the IB Diploma to life. Download Getting More Out Of The IB: A Guide For Students Who Want To Change The World from our website.