Beyond the rankings: how to find the best international school for your child
24 July 2018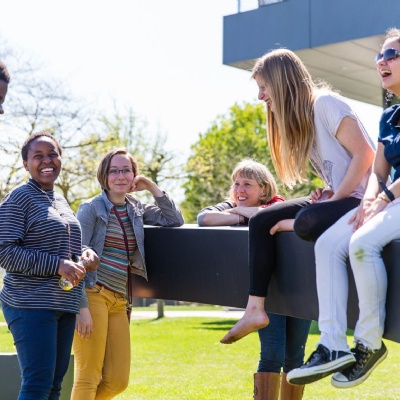 When it comes to choosing an international school for your child, you might be tempted to turn straight to in-country rankings to seek out the top of the table. But since international schools are all wildly different to one another, we take a closer look at factors that can make all the difference.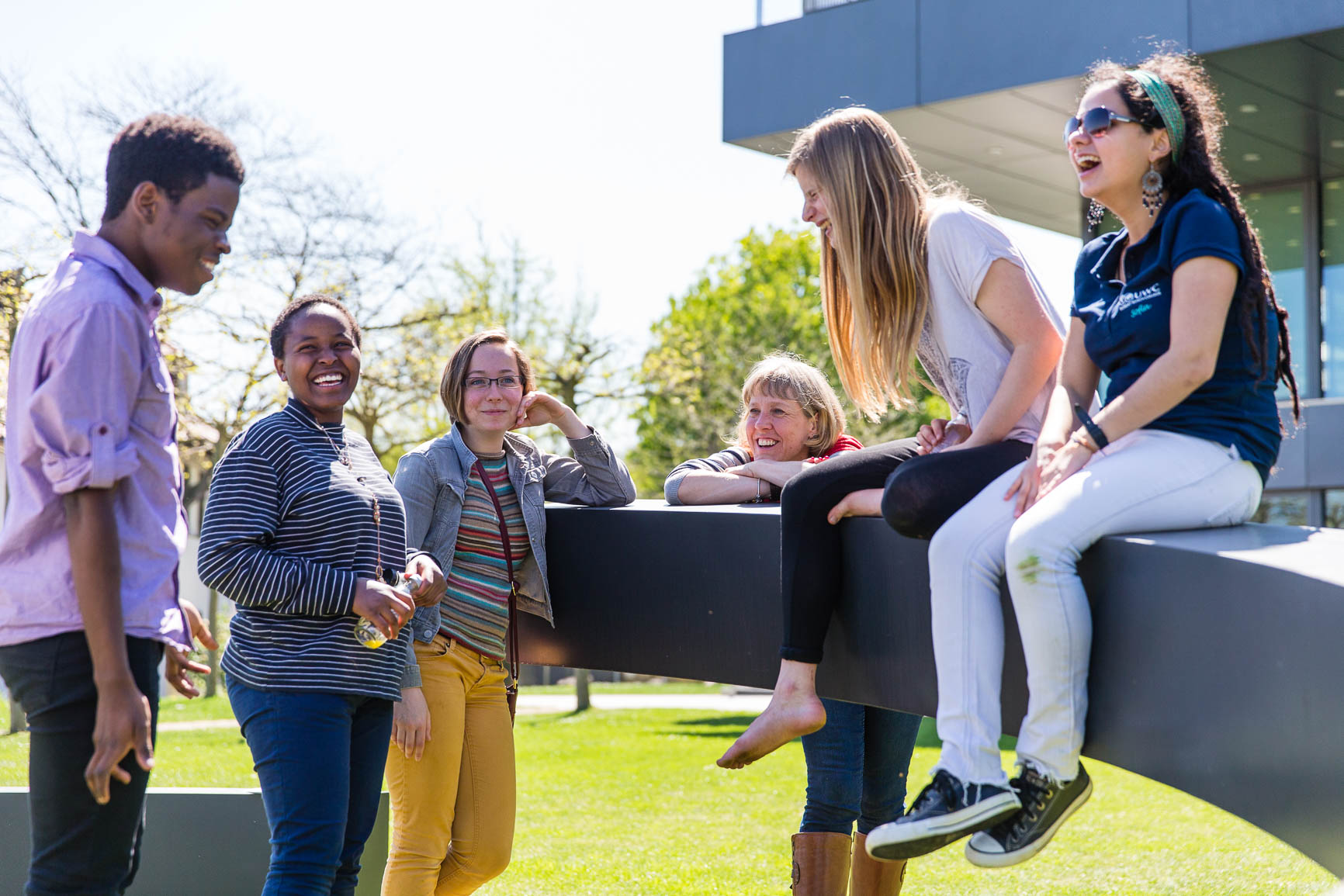 There are many reasons why you would consider sending your child to an international school:
You're living away from your home country and want your child to continue with your home nation's curriculum, or be taught in your native language
You travel the world and want them to experience an education and curriculum that will transfer with as little interruption as possible to each new country and school that you move to
You travel the world and want your child to have a consistent education in a single school, and so seek an international boarding school
Or - and here's where an international school experience can be truly special - you and your child want to have a transformative experience that comes from the diversity that some international schools can offer.
But the international school market is vast, and the term "international school" can refer to schools that are completely different to each other. While international school rankings are available in some countries, they tend to have inconsistent criteria across different locations, and can be like comparing apples with pears.
So, what else can you consider in finding the perfect international school for your child?
Location
Consider where in the world you would like your child to be - and, crucially, where they want to be. Many international schools also offer boarding opportunities, and so the entire world could be open to them, with destinations you might not have considered.
Some children will want to remain close to their family, but others will flourish elsewhere, with a fully immersive, independent experience that comes from being part of a residential school away from home. Attending international school doesn't always mean moving to another country. An international education might be right on your doorstep.
Do you want the school to be a gated community, like an island? Or do you want the school to feel integrated with and part of its local community? This might be particularly important in a school that sees community interaction as part of the learning process, and offers exposure to other environments.
Curriculum
Explore the different types of curriculum available around the world through different types of international school and consider what will suit your child the best.
Do you want them to follow your home country's national curriculum, or do you want them to experience something with more of an international outlook, such as the International Baccalaureate?
When considering the right curriculum for your child, at least three key considerations are worth bearing in mind:
Portability of the curriculum

Is this curriculum offered in different locations around the world?
If they need to move school, can they pick this curriculum up in another school elsewhere?

Recognition and reputation of the curriculum

How well regarded is the curriculum by leading universities and employers?
What impact on the world have alumni of this curriculum had? Does it have a strong history of success?

Preferred learning styles for your child

Is your child better suited to following structured subject-focused study approaches, or more suited to blended subjects delivered through multi-disciplinary themes?
Do they thrive more in a teacher-led or self-directed study environment? Do they prefer to be "taught" or "mentored"/"guided"?
Diversity
This is where international schools vary significantly. Some international schools are deliberately highly diverse. But some were established to serve expat communities from specific countries.
While your child may be attending a school, say, in India, if they attend the local American international school this means they might mostly be studying with Americans. Or attending the French international school might mean that a significant part of that community is French. When familiarity is important to your child, this type of international school may appeal. But others may find a more diverse community has the potential to offer a more transformative experience...
Ask yourself how diverse you and your child would like the community to be. International schools that are deliberately diverse in terms of nationality and background offer a unique experience for your child to not just learn about other cultures, but to understand how to live and work with those from other backgrounds to their own. Studies have shown that the more diverse a community is, the more creative those within that community become.
Since many international schools are also private schools, often with tuition fees funded as part of company relocation packages or privately funded by parents, there can also be a skew towards wealthier families attending them. A truly diverse experience brings together students from all kinds of socio-economic backgrounds.
Student Life and Experience
International schools vary in the type of experience they offer their students. Some have a strictly academic focus, purely concentrating on following the curriculum and exam success. Other international schools offer a broader experience, but even so this can vary significantly:
A broader experience in some schools means offering a range of co-curricular clubs or sporting activities, but typically within the school itself.
In other schools, a broader experience may include service in the community or social change projects that get students engaged in the world beyond the school boundaries, or allow them to explore and understand other parts of the world and other communities beyond their own.
Some schools also create a deliberately diverse community inside the school. This can challenge and empower students to debate and think deeply about a wide range of issues, including issues that affect those in the school community itself.
Consider how important breadth of experience is to your child. If your preference is for an environment that focuses purely on academic success and not broader life and inter-personal skills, then this may influence your choice of school. If you and your child find a wider breadth of experience to be more appealing, then one of our schools might appeal to you.
Learn more about student life at UWC schools.
Mission
For some students, the choice of school is a means to an end to get into a great university or achieve top grades. This is perfect for some students, and most schools focus on individual achievement as a core tenet of their success.
But there is an opportunity to be part of something bigger, if that is appealing to your child. Some international schools see themselves as part of a bigger mission, and while education contributes significantly to that mission, it is just part of it. It could be:
A faith or religious-based set of beliefs and values
A strong environmental focus
A commitment to a particular model of learning
Or something else altogether…
At UWC, for example, our mission is to use education as a force to work towards global peace and sustainability. We do this by uniting in a unique education experience young people from over 150 countries, cultures and backgrounds who have the qualities to be tomorrow's changemakers.
Immediate Outcome or Long-Term Impact?
Consider how in-country school rankings are assessed. Some are based only on narrow outcomes such as exam results and university destinations rather than longer-term and more holistic impact on the student and the world. These are absolutely important metrics, and may be an indicator for potential future impact on your child's life, as well as their potential to have an impact on their world.
But what about the impact that they have right now, while they're at school? And what about a focused intention to have a positive impact on the world? We've spoken about mission; impact is another way of putting it. But you might also consider your child's ambitions to have an impact on their world, and use this as criteria to assess whether the school can help your child's dreams become a reality.
How important is it to you to send your child to a school that has the potential to transform their life, and empower them to transform the world?
Read UWC's impact stories as a way of thinking about the importance of impact on and by your child.
Challenge
Finally, when choosing an international school for your child, consider how challenging their experience will be from school to school, and your child's readiness to embrace such a challenge.
Some schools are undoubtedly more challenging than others. That challenge comes in many forms:
The educational model, teaching and learning methods adopted by the school, with some schools placing heavy emphasis on self-directed study
The curriculum followed, with some curricula following clearly defined subjects all taught separately, and others challenging your child to blend subjects together through a thematic learning approach (such as the IB Diploma Programme's approach)
The diversity of the community. While diversity may nurture creativity, it can also create challenge through divergent cultural beliefs and values. In such an environment your child will have an opportunity to learn how to work constructively with cultural diversity, instead of seeing it as a block
The challenge of juggling the academic experience with co-curricular and service expectations, as well as pursuing their own outside interests and passions. A rounded experience is a wonderful opportunity for your child, but also challenges them to balance priorities and live - in some schools - a very busy life.
When choosing a school for your child, it's therefore important to consider how challenging that experience should be. If you find yourself seeking a challenging experience for your child, and your child is reluctant to embrace that head-on, then consider hard whether your preference is the best fit for them.
The child who is ready for the most challenging of environments is often the child who guides their own education experience and future. They'll seek out those life changing experiences. They'll open a conversation with you about the school that they're in. They'll seek alternatives if they're not feeling challenged enough. They will be a pilot in guiding their own future. And it is those students who typically thrive in UWC schools around the world. If that sounds like your child, then perhaps it's time for them to apply to join our schools.