UWC Macedonia
21 September 2022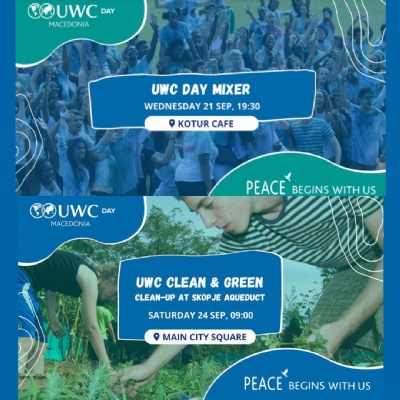 UWC Macedonia National Committee is organising two events as part of UWC Day 2022.

The first is an informal 'mixer' event where everyone is invited to celebrate UWC Day. Taking place in a cafe at the centre of Skopje.

A wonderful opportunity for people to meet and talk to UWC members and supporters, and find out more about the UWC mission.

The second is a "UWC Clean & Green" event - taking place at one of the historic landmarks of Skopje, Aqueduct. Together with volunteers, members will come together to clean the historic site. Thus, giving people the opportunity to meet UWC members and supporters as well as contribute to the environment.

By volunteering, we start taking action, and with each action we take we get closer to peace.