UWC Day - UWC NYC
25 September 2021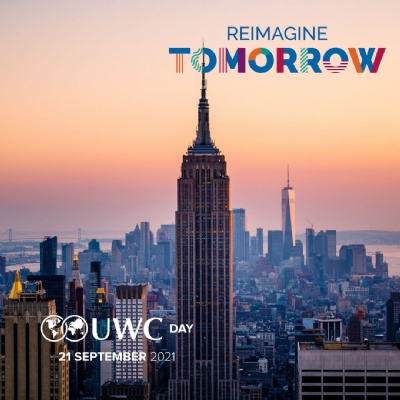 Celebrate UWC Day 2021 with the UWC New York community! Aneliya & Kevin (UWC USA '06) invite you to our first post-pandemic potluck at their rooftop terrace in Downtown Jersey City. We'll be watching the short documentary "Give and Take" by fellow alum Gareth Smith (UWC USA '09) followed by a potluck dinner.
(NOTE: Ticket is required to participate in the event. The form is found below)
"Give and Take" documents the story of a community fridge created during the COVID pandemic by Fenix XL, a car service in Queens, that now serves a largely immigrant community with 24hr access to free food. This is just 1 out of more than 100 community fridges in New York that have sprouted during the pandemic, inspiring a movement around the world. This year's global UWC Day theme asks us to 'Reimagine Tomorrow'. Could community fridges be part of a a better tomorrow or are they just a singular response that will fade when COVID does? Come discuss! Gareth will be joining us to give his perspective and answer any questions you may have about the documentary.
​
In the spirit of giving and taking food we encourage you to bring a dish from your country (or a side, a drink, a dessert or even just napkins). To make sure everyone feels safe we will be requiring proof of vaccination at the door. We are also limiting the gathering to 14 people.
​
This year 100% of ticket proceeds will be donated to the UWC for Afghan Youth initiative. UWC is raising funds for up to 20 additional Afghan students to study at UWC. We encourage you to donate as much as you feel comfortable.
​
Use this form (https://www.uwcnewyork.org/uwcday2021) to donate and sign up for the event. Kevin & Aneliya's place is just a short walk from the Grove ST PATH station. The exact event address will be sent to your email.
Find more info on the event page.