UWC Day - UWC New York
17 September 2023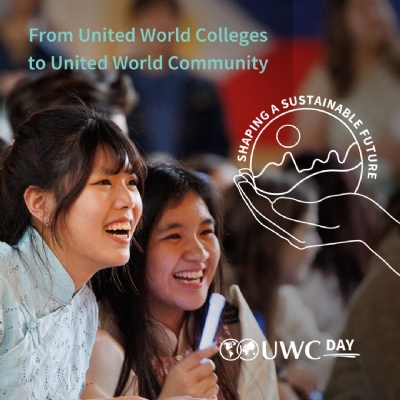 17 September 2023 - 15:30 – 18:00 EDT (UTC -4)
Shaping a Sustainable Future: From United World Colleges to United World Community
Join us for UWC Day 2023 to shape the future of UWC New York and to learn the story behind a remarkable Venezuelan art book 10 years in the making.What can UWC New York be in 30 years?

What if it was a vibrant community and a place you could go to?

This year's theme Shaping a Sustainable Future challenges us to think big and to think long term. This UWC Day we invite you to contribute to UWC New York's 30-year vision. How can we best strengthen our connections and engage with New York as a community? How could we create a physical UWC space in New York and, more importantly, what would we use it for?

We invite you to shape UWC New York for the generations to come. We'll present one set of principles towards creating a 'Community Lab' as a starting point and break out into groups to workshop ideas based on the elements that most appeal to you

After lively group discussions and a short break, Carlos Beltran, Emmy nominated journalist and UWCer at heart, will present his incredible, 10-years in the making, art book "It Suddenly Occurred To Me." A collaboration combining Yadira Silva's texts with his photography from Caracas, Venezuela, the book is an astounding labour of love and a poignant representation of the social realities of Venezuela through the lens of Yadira's personal story. Proceeds from the book will go to Humanitarian Action for Venezuela, UWC Venezuela and Yadira herself.

After the main events at NYU end at 6PM, we'll break to enjoy happy hour at a venue nearby (TBD).
When: Sunday, 17 September 3:30 PM – 6:00 PM EDT
Where: Eisner & Lubin Auditorium @ NYU, 60 Washington Sq. S, NY, NY 10012
Register here now.