UWC Day - UWC ISAK Japan
21 September 2023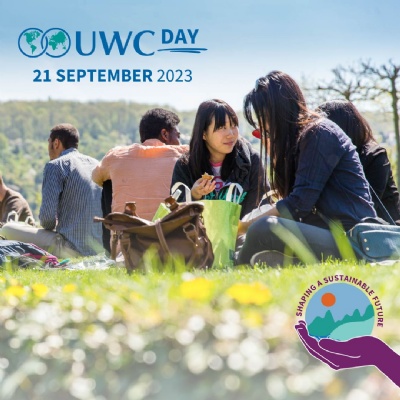 21 September - 8:30am JST (UTC +9)
We have a busy day planned at UWC ISAK Japan.
8:30 - 9:30am: there will be an optional gladiator workout in the gym and Yoga on Honda Field.
9:45am: there will be an opening ceremony on Asama deck.
10am-12pm: we will have activities regarding sustainability, improving our campus, and giving back to the community. After that, we will have lunch as usual and then there is time provided to cook.
2:30pm: we will meet in front of KAC and we will start the afternoon with a fashion show! Everyone will wear traditional/national clothing from the country they will be representing and gather per country/region and join the runway!
After (and during) the runway there will be photos taken and then there will be food booths and an open mic to round up our UWC Day 2023 celebrations!