UWC Day - UWC Gumboot
26 September 2021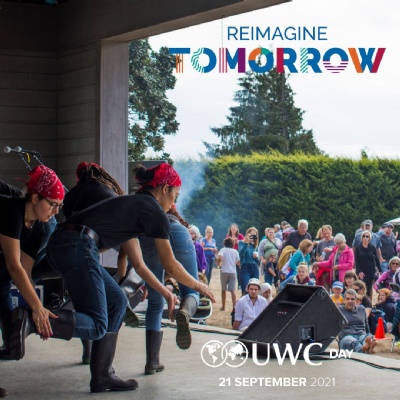 12 September, 19 September, 26 September - 6pm CEST
One of the things our movement wants to do is reach more young students worldwide beyond the two-year scholarship and general in-school academic opportunities. At Pearson College, I was mesmerised by a public performance of this South African expression of dissent and collectivism: GUMBOOT! To me, it symbolised the power of the UWC ethos.
This is a reimagined tutorial open to all UWCers AND more importantly, the general public via ZOOM.
Step with us, for UWC DAY 2021 we are kicking off a year-long global tutorial to work up to 2022 - our 60th year leaving our footprint on the globe! Let's move, let's dance, let's celebrate what we have achieved - because a United World Can reimagine that tomorrow will be better than today. Get in touch with Nicole Severino for more information or visit the UWC Hub Gumboot Event or Group.