UWC Day - UWC East Africa (Moshi campus)
14 September 2023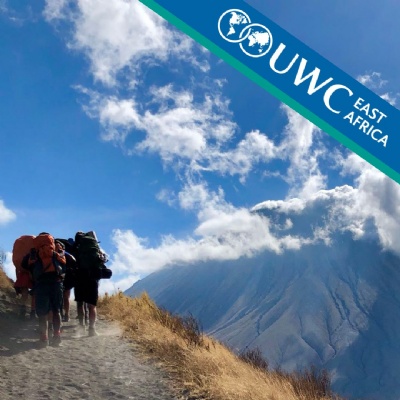 Please enter an introduction for your news story here.
The UWCEA Moshi campus will start their UWC Day 2023 celebrations with an all-school assembly where some key speakers such as the Director, the sustainability committee and the UWCEA Diploma ESS class will discuss the theme 'Shaping a Sustainable Future'. The whole school will then be led in a sustainability-themed sing-along by the music teacher. We will then break into different workshops covering many different themes, including:
Transform a trash bin into an artistic masterpiece! - PYP
Collect trash during the week (house competition) and craft a contemporary sculpture from plastic trash. (Kili, mountain of trash) - MYP & DP
Compose a harmonious melody or poem celebrating the symphony of sustainability. - MYP & DP
Participate in an eco-conscious conversation on recycling and sustainable living (panel discussion - 2 panels) - MYP & DP
Eco Quiz Challenge - Kahoot - MYP & DP
What is our eco footprint? - Sustainability Committee workshop Scavenger Hunt / Find Leaves / Name the tree (TBC) - PYP
Write 'sustainability' or draw symbols of sustainability. (on the walkway from the staff room up until room 11) - PYP
Lights Off, Planet On! (create reminders in classrooms, houses and dorms to turn off lights.) using recycled paper - MYP & DP
Did You Know? (display facts on sustainability during the week) -
10. Nurturing the longevity of our cultural heritage and diversity (cultural sustainability workshop?) - MYP & DP
Bee Friends - PYP?
Community Garden planting - PYP?
We will then bring the day to a close with photographs of our school community (some in traditional clothes) as we celebrate our diversity on this UN International Day of peace.