UWC Day - UWC Costa Rica
21 September 2020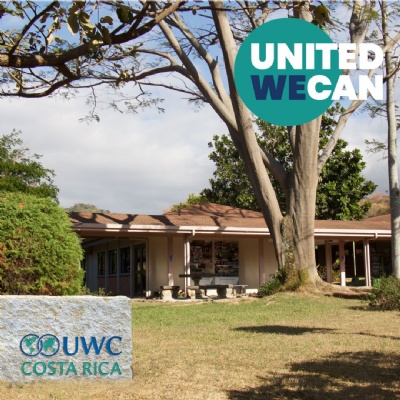 Inter-Residence Competition, September 19th: The inter residence competition is a practical activity where members from the residence come together to play games for the purpose of working together to achieve the aim i.e. the trophy. It helps offer a very real reason why we must work together to win no matter our tribe, creed or color. The theme of United We Can also have to be held in a practical scenario for people to effectively witness the reason to be together else we fall apart.
Brave Spaces, September 20th: This activity has the purpose to open a conversation of topics that are usually not talked about. It helps to develop the value of hearing different opinions. We want to encourage everyone to give their points of view. We must have a space where we can talk about our reality and perspective, listen to others. This is a space where you can share the reality you know so we can understand better your opinion. Actually listen to a meaningful conversation, that is emotionally draining and controversial. Decency, not personal attacks. Conversation based on arguments. As much as listening as it is about talking. Meant to promote dialogue on very deep rooted issues in society that affect us all. And this dialogue is the best way to learn, to promote peace and sharing our thoughts. Creating an environment where you can talk about opinions that are not often talked about in our usual social circles.
UWC Day Show, September 21st: is an activity were we share songs, dances, poems or performances related with peace or from our countries. In this space we realize that we are all diverse. We learn to appreciate our differences. We realize that even if we have differences, we are part of one world. And if we want to work for something, in this case peace, we have to do it together, not leaving anyone out.
We are going to have a speech at the beginning and at the end to reflect on this day.
Who? Students on campus and not on campus, staff members, teachers and alumni.