UWC Day - UWC Canada
21 September 2023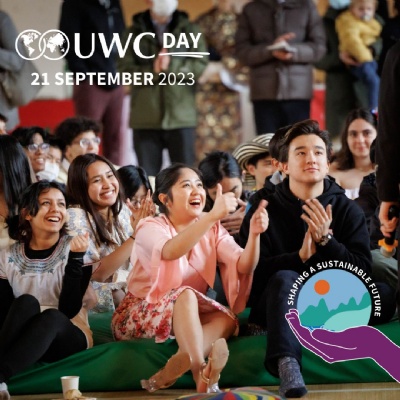 The UWC Canada National Committee is going to be very busy celebrating UWC Day this year in a variety of locations across Canada. All are welcome, and please consider bringing along a friend interested in sustainability!
UWC Day 2023 Toronto gathering
Hosted at the Toronto Public Library, Northern District Branch from 6pm-8pm EDT, UTC -4, those interested in, and affiliated with UWC, are invited to hear a guest speaker from Amnesty International, who will explore the topic: 'Shaping a Sustainable Future.'
Light refreshments will be served, and there will be an optional after-event gathering at a nearby bar where participants can continue their conversations. Get tickets here.
UWC Day 2023 Victoria gathering
UWC friends and the public are invited to come and "sip and shop" at Grove Outdoors, an outdoor consignment shop in downtown Victoria from 6.30-8.30pm PDT, UTC -7. Drinks will be available for purchase to fundraise UWC scholarships for students with financial need. Get tickets here.
UWC Day 2023 Calgary gathering
Celebrate UWC Day 2023, learn about 'Shaping a Sustainable Future' and meet the UWC Calgary Community at the Dandy Brewing Company in Calgary from 6pm-8pm MDT, UTC -6.
Please keep an update on the eventbrite page for further details.