UWC Day - UWC Atlantic
26 September 2021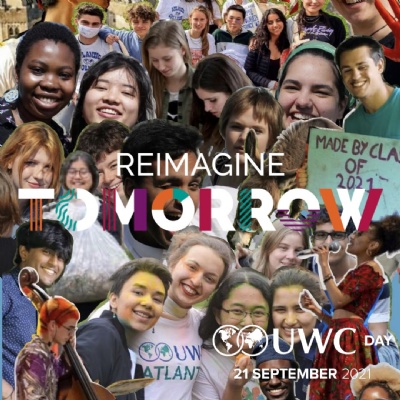 20 September 2021 – 26 September 2021, 9 AM BST
The UWC Atlantic student body will be gathering to reimagine and reshape tomorrow as a place of respectful understanding, the basis of peace and a sustainable future.
The school will lead a UWC focus week from Monday the 20th of September to Sunday the 26th of September. Throughout the week, activities will include discussing UWC values, sharing cultural foods and sharing cultural gains.
On the 25th of September, the main day of celebration, there will be an opening ceremony where national groups will perform traditional dances, alongside some single performers who will exhibit their talents. There will be cultural activities after that, which will be led by students to teach people about their culture and about intricate parts of their traditions. The day will end with a closing ceremony filled with more performances and a closing speech from the principal.
The event aims to immerse the students in their surrounding cultures and to create deeper respect and appreciation for one another, moving past the surface of familiarity. There will be an online art exhibition that celebrates the differences in cultural dress, as well as shares the stories and experiences of the people presenting their traditional clothes. Staff members will be participating throughout, by attending activities and ceremonies and leading council sessions. Follow UWC Atlantic College on Instagram to stay updated.