UWC Day - UWC Atlantic
25 September 2022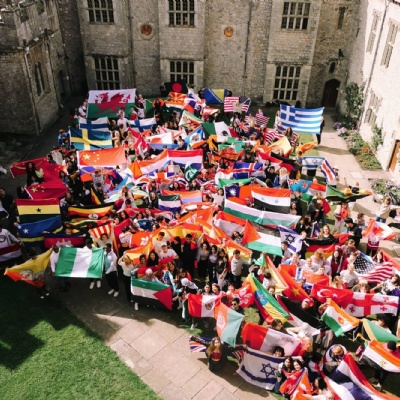 25 September 2022 - 11:00 BST
Marking our 60th year anniversary, we are proud to invite the local community to interact with UWC Atlantic students for the first time since COVID started.
We will have a ceremony with our 11 passionate national(regional) groups performing, cultural workshops and a human library with stories from around the world.
Please come along to see how we embody the theme for this year, "Peace Begins with Us".
A shop selling College merchandise will be open in the Arts Centre from 10am-2pm
11:00 ~ International food fair - Each national group(regional groups) will be cooking their food to serve students.
13:30 ~ 15:00 Ceremony - There will be performances by the national groups. From this ceremony the local community will also be present.
15:15~16:15 Cultural workshop by national groups
16:15~17:15 Human library where one person from each region tell their life story and experience.