UWC Day - UWC Atlantic
21 September 2020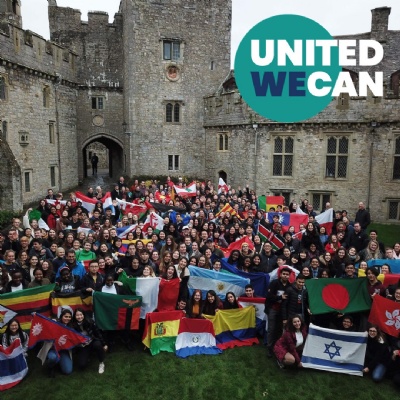 At UWC Atlantic we are planning to have a UWC Day with safety measures as a result of the pandemic restrictions. We will have whole-school ceremonies with the traditional flag ceremony but most importantly we will have what we have called UWC en route. This will be a UWC path in which all national groups represented on campus will have stations in which they will show their culture, traditions, flags and costumes. Our aim is to bring the Atlantic community together after the isolation period. We will also endeavour to retransmit the whole event online for the students that are still unable to come to AC. With this day structure we want to make clear that UWC Atlantic United We Can and thus become the inspiration for many other UWCers all over the world.
In the online sphere, there are also exciting things planned: Over the past few months a group of current UWC Atlantic History students has worked with a number of alumni to produce six short films, celebrating the College and its impact during and since the decade when the alumni were themselves UWC students.
Through the testimonies of our alumni, our aim was to hear and portray the impact the College had on generations of students, and the impact it continues to have on their lives now.
What better date to premiere the finalised films to the wider UWC Atlantic community than the UWC Day! Collectively we can celebrate the collaboration between our students and alumni, and the College through the decades.
The project will be further explored by current UWC Atlantic students through on-campus activities on Sunday 27th September.
After the premiere, the six films will be available for viewing via the College's YouTube channel.