IE University
14 October 2020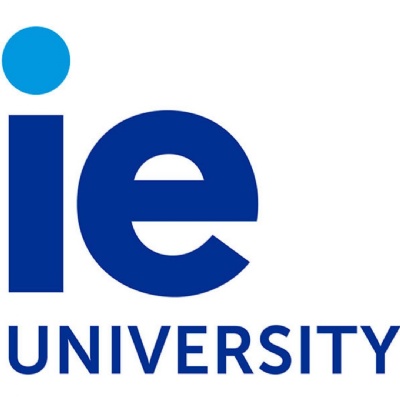 Segovia, Spain
IE-UWC Scholarship Programme
IE University has a personalised, student-centric community with a rich diversity of individuals, ideas, and approaches. Each year over 130 nationalities are represented on its campus, with over 75% of its students coming from outside of Spain.

IE University is recognised around the world and by the most prestigious associations for its high-quality teaching. With an innovative vision, entrepreneurial spirit, and a focus on humanities and academic rigor, IE University is committed to educating professionals who will make a difference in society. Its practice-based approach to learning starts in the classroom and continues all around the world, preparing its students to become international professionals.

IE University is for students who approach learning as a way of life. The university provides a supportive community where students and faculty interact together in the learning process. If you want an inspiring and challenging education that will shape who you are and who you will become, IE University will broaden your horizons, connect you to the world and guide you on the unique path needed to achieve your goals.

Two Campuses in Segovia and in Madrid:

The IE University campus in the city of Segovia offers an authentic campus experience. It is housed in the Convent of Santa Cruz la Real, a historic building declared a national heritage site in 1931. Segovia is only 25 minutes from Madrid by high-speed train.

The Madrid campus, IE Tower is a tech-based urban campus that represents cutting-edge of learning innovation. Located in the heart of the city's financial district, the IE Tower is the fifth tallest tower in Madrid and the seventh in Spain. The 180-metre tower is a bastion of sustainable architecture, providing over 50,000 square meters of dynamic, multi-use space.

The IE Foundation and UWC have partnered to offer every year two deserving UWC students, who are about to graduate from one of the 18 UWC schools, a scholarship to attend IE University covering up to 100% of tuition fees.

The ideal candidates should exhibit an exceptional academic record, demonstrate aspirations to become a global professional in their chosen field of knowledge and represent the core values of IE University: innovation, entrepreneurial spirit, and interest in Humanities.

Selection Criteria
Available Programmes
All Bachelor programmes at IE University.

Application deadline
Before the start of the first academic year and prior to 30 March.

For more information on how to apply, please contact the university counselor at your UWC school.