Tove Veierød: a Political Career ​​​​​​​
7 June 2017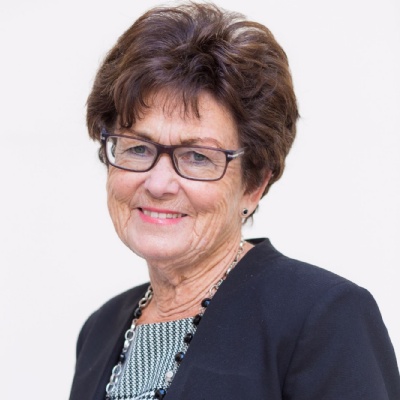 Tove Veierød is a member of the UWC International Board and Chair of UWC Red Cross Nordic. Her wide ranging political career in Norway included high level roles such as Deputy Minister for Culture, Higher Education and Research and Minister of Health and Social Affairs. She also spent 20 years as a secondary school teacher, and taught English, Norwegian language and literature, and World literature. Additionally, she was the Director of Information for renewable energy company, Norsk Hydro, one of the largest companies in Norway. Tove has served on several boards in the fields of education and culture over the years, such as chair of The Festival of Northern Norway, University of Oslo, the Museum of Art and Chair of the Nordic Association.
"I was Deputy Minister for Culture, Higher Education and Research for more than 2 years. Being a high school teacher and Chair of the Festival of Northern Norway, education and culture are fields which I have great interest in and have been active in locally and in the region of Northern Norway. Thus I felt very grateful for getting the opportunity to work and have an impact in these very important areas on a national level. My interest in education and the importance of education for everyone, is one of the reasons why I think UWC is a valuable education movement - with vital visions and mission. Culture is also important for us as individuals, as a way of expressing oneself, - and as a society too, because music, art, and literature have an impact on the growth and development of us all. This I also feel strongly when visiting the different UWC colleges.
Politics also affects us all in some way or another, it is inescapable and personal, as well as a public concern about the world we live in. I was the Minister of Health and Social Affairs for more than 2 years and my wish was to bring about better healthcare for everyone in our country, wherever they live. As Norway is a country with a widespread population, it is important to have a health system that reaches out to everyone, no matter their location. It was a very challenging task, but also extremely rewarding when you felt that you had made life better for more people.
I was especially proud of tackling 2 particular issues in my time as Minister of Health, one was starting mammography tests every bi-annually for all women - with the aim of finding cancer at early stage, and thus being able to cure it. The other important issue was extending maternity and paternity leave for both parents after the birth of their child. The maternity leave that was introduced in 1992 was 10 months for the mother and 10 weeks for the father. Since then it has been extended. I think this was very important legislation, because it also gave the father the right to take a paid leave - and thus having time to spend with their child.
I think that my political engagement and interest have been important for my interest in UWC, as I see the vision and mission of UWC being more important than ever in our world today. Therefore we all need to take active part in politics as well as in social work to try to make our world a better and more peaceful place to live. I feel most privileged and grateful for having had the opportunity to be Chair of such a unique college as UWC Red Cross Nordic!"