A Story of Political Engagement ​​​​​​​
5 June 2017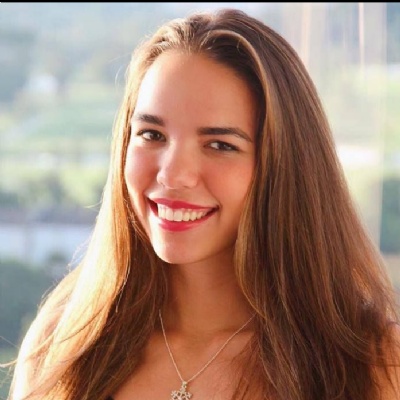 Annika Prinz from Germany, a first year IB student at UWC South East Asia, particularly enjoys studying Global Politics: she says that it gives her a better understanding of the world and opens her eyes to the issues our planet is facing. A few months ago, over the holidays, she volunteered with an agency in Germany that works to help Syrian refugees adapt to life in the country, and she told us about it.
"As a Global Politics student at UWC, I must complete a project around a 'political engagement' of my own choice. I chose to do an engagement regarding the integration of refugees in Germany. I am half German, I visit the country twice a year and have discussed the refugee crisis often with my grandparents. I'm interested in the integration of refugees in the community that my grandparents are a part of, and in the measures that are being taken towards their well being and smooth transition into German life. It is disturbing to think of the conflict and poor living conditions in the countries they come from, and how they are forced to flee their homes, not knowing if they will ever be able to come back. My German grandparents are from a small town in Germany called Eppelborn. This town in the federal state called Saarland, which has a population of 1 million people. This state, like the rest of Germany, has welcomed refugees from around the world, and faced the arrival of 13,000 refugees last year alone.
In early December 2016, I contacted Peter Stein, a local politician from Eppelborn, to request him to facilitate a meeting with refugees in the area, along with German politicians and locals directly involved in their transition. Mr. Stein organised a meeting on 20 December with two refugee families (one from Syria and one from Afghanistan), Birgit Mueller-Closset, the mayor of Eppelborn, Christian Petry, a member of the German national parliament, local volunteers, himself and me. We had a very informative discussion, and hearing so many different perspectives on this issue gave me great insight not only into the political and social aspects of this topic, but also on the problems faced on a human level.
This meeting was a real eye-opener for me. I had heard and read so much about the refugee crisis on the news, but meeting refugees themselves and people who were actively involved in helping them really made it all sink in. Talking to the families from Syria and Afghanistan and hearing about their life stories made me realize what incredibly strong people they were. They had only lived in Germany for over a year, spoke exceptionally good German, had smiles on their faces, and were doing everything they could to overcome what they had gone through. I admired their strength and their courage, and listened carefully to the concerns or problems they were facing, as I wanted to address these issues when writing my Resolution about the Future Livelihood for Refugees for the Model United Nations conference in The Hague that I would be attending a few weeks later.
I was also truly amazed and proud of the people from "my town" for all the hard work that volunteers have put into integrating the refugees into the society. These people spend hours every day helping the refugees with official paperwork, taking them to doctors, organising health insurance and language classes, and so much more. One could really see the bond that they have built with these families, and what a difference they have made in their lives.
Following this experience I travelled to The Hague to participate in the biggest Model United Nations conference in the world, amongst 3500 other students coming from over 100 different countries. This being my first MUN conference, I was a little nervous and unsure of what to expect, but everything last week surpassed all of my expectations.
I was in the Economic and Social Council, a committee which discussed issues including the future livelihood of refugees, access to financial services for all, reducing global food waste, coordinating a response to the Zika virus, building vulnerable people's long term economic resilience to extreme weather events, and exclusion from the labor market on the basis of race, religion, or gender. The conference lasted 5 days, and on the first day we had a chance to "lobby" / merge ideas regarding our resolutions on the different topics. As the representative of Iraq, and a student who is especially interested and sentimental towards the refugee crisis, I forged a group with eight other delegates to merge our resolutions. The next four days we debated the resolutions that all the groups created.
Being amongst people who were so passionate about these issues was honestly amazing, and such a great learning experience. Considering what's going on in the world these days, I truly believe this conference is more important than ever, and am so glad that I was able to take part in it. It is an experience that I will never forget.
I think UWC is a really special place, and I could not be more thankful for the experiences that the school has provided me with. Not only have I received an incredible education, but I have also met the most amazing people from around the world. Being at UWC has really influenced what I'm interested in - by providing such a wide range of subjects to choose from, and so many extra curricular activities, I've had so many amazing options to choose from. During the time I've been here, some of the most influential activities i've participated in have been swimming, the housebuilding trip in Cambodia, touch rugby, a global concern called Green Gecko, and Model United Nations."