Using Language to Build Bridges
13 July 2018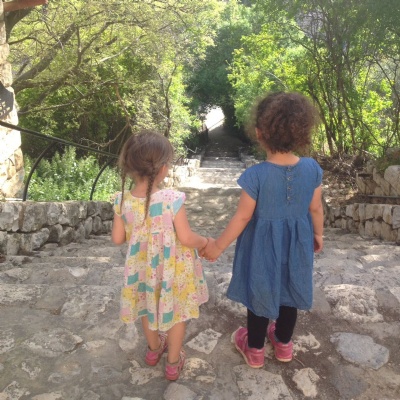 UWC alumni couple co-founders of bilingual nursery in Galilee
It is not uncommon to hear about two members of the UWC alumni community working in partnership - the experience of attending a UWC is notoriously effective in bringing people together, in a variety of different ways. This is the reality for Elisheva Rubin (Israel, UWC Atlantic College, 1999-2001) and Yonatan Korenstein (Israel, UWC Red Cross Nordic, 2001-2003), who as well as raising a family together, are co-founders of Bustan Galil, a non-profit Hebrew and Arabic bilingual nursery in Galilee that brings together Jewish and Arab children and their families.
Elisheva, a teacher of both Hebrew and Arabic, and Yonatan, who has a background in children and youth psychiatry and counselling, have been working together with non-profit organisation The Orchard of Abraham's Children to operate Bustan Galil since 2016. The number of students at the nursery continue to grow each year, with 25 students (both Jewish and Arab) enrolled as of September 2018 - including Elisheva and Yonatan's two children.
For both Elisheva and Yonatan, their UWC experiences were essential in their understanding of the importance of multiculturalism and the value of peace and diversity: "the UWCs we attended had an immense impact on our lives: part of it immediate, while in other cases seeds were sown that affected our choices later on in life." The first time either of the two met a Palestinian was at their respective UWC colleges, meetings which they say caused them to drastically reevaluate parts of their prior education and worldview.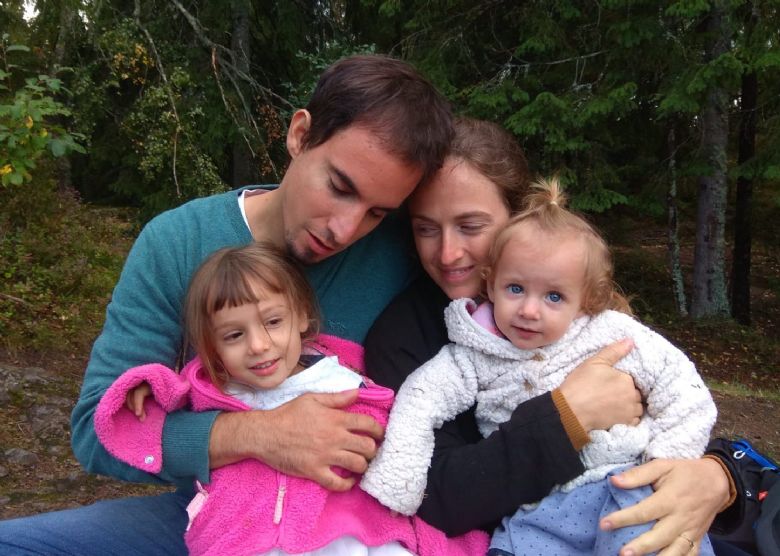 The immediate impact of Elisheva's UWC experience, she says, is clear in the choices she made about what to do after leaving UWC. Her time at UWC Atlantic College, and the friends she made there, caused her to reconsider what had previously seemed like the obvious choice. Instead of serving in the Israeli Defense Forces, with the help of a grant from UWCx Initiative GoMakeADifference, Elisheva chose to volunteer with a project focused on Jewish-Arab collaboration. "This experience exposed me to the beauty of the Arabic language, and the urgent need for people to speak each other's languages - inspiring me to further study Arabic, and to become a teacher" she says.
As for Yonatan, the UWC experience encouraged him to seek a career that would be of service to all, regardless of their nationality or religion. While studying medicine, Yonatan realised the importance of studying Arabic in order to be able to treat his patients in their own language. Learning Arabic has had a great impact on his life and in his daily encounters with patients and coworkers - a reminder of the power of language in an increasingly multicultural and globalised world.
At Bustan Galil, despite cultural, national, and linguistic divides, children grow up together "as brothers and sisters," says Elisheva. "We have already seen that the bilingual, multiethnic approach to early childhood education has a powerful, formative impact. We hope to continue building bridges in the area, creating a better future for all."
To learn more about bilingual education in Israel, please contact The Orchard of Abraham's Children or Bustan Galil on Facebook or at Bustan.Galil@gmail.com.