Making Education Accessible in Nepal
6 March 2018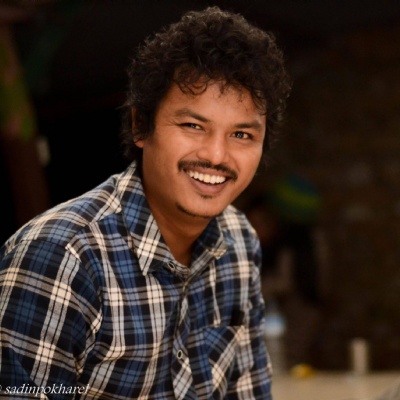 UWC Mahindra College alum Manjil Rana is Headmaster and Co-Founder of three successful community-run schools in Nepal
Founded in 2011 by a group of UWC Mahindra College (MUWCI) alumni, Maya Universe Academy is the first school of its kind in Nepal, if not the world.
Having witnessed problems with access to quality education in his home country, and empowered by his experience at UWC, Manjil Rana (Nepal, UWC Mahindra College 2006-2008) decided to establish a school that would provide disadvantaged children with a better education, free of cost. Manjil is passionate about building a better future for Nepal, and is convinced that education is the means through which to do it: "We need more professionals, such as teachers, doctors, architects, lawyers, business managers, and diplomats, to build Nepal. Until the problem of unequal and incomplete education is tackled head on, NGOs, local government assistance, and foreign aid will not rescue the country from poverty."
In 2011, Manjil and his team (which includes fellow MUWCI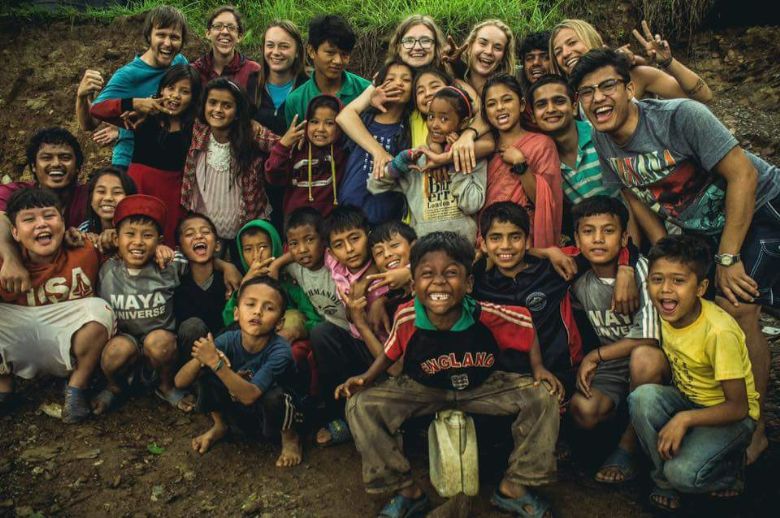 alum Shin chul Yoon) planned to enroll 10 students and start a small community school. However, when 200 families showed up for admissions that year, things quickly evolved, and Maya Universe Academy was born: today, it operates three schools in three different districts of Nepal, serving a variety of age-groups and providing free education to more children than ever.
Considering that most of its founders are UWC alumni, it comes as no surprise that there are several similarities between Maya Universe Academy and the UWC movement. Both organisations depend on networks of dedicated volunteers, for example, and both seek to offer high-quality education independent of students' socio-economic means. Maya Universe Academy also places a focus on hands-on, experiential learning (a foundational practice of the UWC educational model), as well as international and intercultural understanding, thanks to Headmaster Manjil's experience at UWC: "MUWCI has a very good academic programme, though I feel I learnt more from living and learning alongside people from all over the world. I think the same about the education at Maya. Without the international people who come here, my students would not have that same experience. It is important to travel and meet interesting people to understand ourselves and the world around us."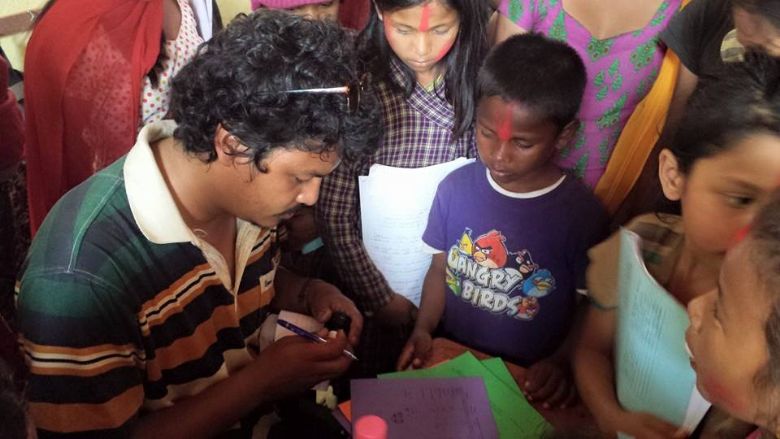 Maya Universe Academy also works toward a sustainable future, in line with the UWC mission. With organic farming initiatives in place, including the cultivation of fruits and vegetables and the rearing of several different kinds of livestock, Maya is both meeting its students' nutritional needs and educating them about environmental stewardship, sustainability and social responsibility.
Manjil credits his UWC experience with building his identity as a global citizen and as an important agent of change at a young age. "In a way," he says, his work at Maya Universe Academy is a continuation of his life at MUWCI: "I didn't want that experience of living in an international community or discussing local solutions to global problems to end so abruptly. Hence, after all these years, I still live a similar life. The only change is that now it feels even better because I'm turning some of those thoughts and feelings into actions."