From Student to Short Course Facilitator
4 December 2017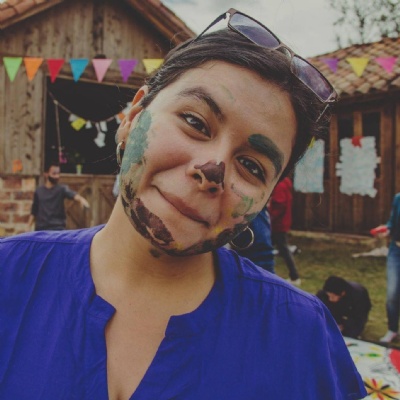 Xochilt Hernandez is a teacher and researcher. A Nicaraguan with Colombian roots, she graduated from Pearson College UWC in 2008 and went on to earn an undergraduate degree in Anthropology and International Development Studies from Trent University in Canada. Upon graduation, Xochilt returned to Nicaragua and began her career as a social researcher in topics such as Indigenous Rights, Natural Resource Management, International Development and Education (with a focus on student retention and pedagogical innovation).
In 2011, Xochilt hit a turning point in her life's work: she discovered her love of teaching, with all its challenges. Since then, Xochilt has taught Social Studies in several universities and earned her certification as a secondary school teacher in Nicaragua. Most recently, Xochilt has been leading teacher education workshops in Nicaragua, as well as contributing to the UWC educational movement by facilitating UWC short courses: the Mostar Summer Youth Program at UWC Mostar; and "Impulso" organized by UWC Colombia. While currently in the UK pursuing a Master's degree in Education, Xochilt continues to lead the UWC Nicaragua National Committee.
We spoke to Xochilt about her passion for education and her wide range of experiences within the UWC movement:
What makes you passionate about working in education?
I am a passionate learner, myself. My own obsession with knowledge and research is based on that passion. Learning is definitely my favourite activity, and just like everyone does with their favorite activities, sharing them makes them more fun and meaningful. There is just something powerful about a learning moment, in which someone sees, understands and explores something new. People's faces change, their eyes open wide and (sorry to be cheesy) you can feel the spark somewhere in people's minds. A learning moment opens so many possibilities: it feels like hope materializing in front of you. When I first experienced the power of facilitating and enabling such moments, I couldn't get enough of it, so I have stubbornly kept teaching ever since. Funnily enough, I also was born on Nicaraguan National Teachers' Day, so I can venture and say it was also fate that led me to a life in education.
In your career in education, have you ever experienced difficult moments or struggles?
Yes, indeed. Both as a teacher and as a teacher trainee, I have
had to deal with the implications of my own difference (as a Nicaraguan who has had the privilege to study abroad, and especially who went through a particular form of education that praises taking risks and critical thinking - UWC). My own UWC education nourished in me a particular learning culture that sometimes clashed with some of the mainstream views of education in Nicaragua, where discipline and order are greatly valued, and where the curriculum is expected to be followed to the letter. This created some tension and I did struggle to find common ground with both my peers and my students, who had their own views on how a class should be run and what they should be learning. So, in my struggle, I learned the infinite value of honesty in addressing difference and diversity, especially when it comes to learning and teaching. Honesty and (as a result) empathy became a bridge through which my students, fellow teacher trainees and I could address our expectations, our learning styles, and the contexts we came from. That honesty opened our worlds, and as we keep learning from each other, we experienced a sort of learning interculturality, as I actually was forced out of my own learning comfort zone. I learned to take context as a central element in my own teaching and I was reminded of the power of diversity I had learned in my own UWC experience.
What impact has your UWC experience had on your career and on your life?
My UWC experience did two fundamental things for me. Firstly, I was challenged in ways I hadn't experienced before. Not only I was pushed out of my comfort zone to learn more about the world, its cultures and how people my own age could be so different and yet so similar in so many ways, I was also confronted with diversity everywhere, from the classroom where we all had different views about the same issues to to my room where my roommates and I learned to understand each other's habits and the unexpected meanings behind them. Hearing all my classmates' stories and sharing my own helped me to discover a very profound passion for human cultural diversity that I later pursued by studying Anthropology and International Development. UWC pushed me to embrace the complexity embedded in global issues and to learn to listen, to REALLY listen, in order to understand those issues through the perspectives and experiences of those who live through them.
Moreover, UWC nourished in me the enjoyment of sharing. Basically, that's what we do at UWC: we share what we know, what we eat, what we have experienced, what we are struggling with, what our challenges are, what we do not agree on and why, and most importantly, we share hugs, smiles, presence and affection.
"That sharing experience, which was very intense and challenging, was the core of my own UWC learning journey. When I look back at it, I'm still amazed at how infinite those learning moments were. It was a learning festival every day."
That sharing experience, which was very intense and challenging, was the core of my own UWC learning journey. When I look back at it, I'm still amazed at how infinite those learning moments were. It was a learning festival every day. I became a teacher because, as I said, I love seeing learning happen: but also, because teaching is sharing - and at UWC I had around 330 (staff included) teachers. I want to continue sharing what I learn from others and learning from what others share with me (students, teachers, anyone). That is why I became a teacher, and is also why I became so engaged in the UWC Nicaragua National Committee. Through my work with UWC Nicaragua, I can work towards sharing the UWC magic with the amazing young women and men of Nicaragua.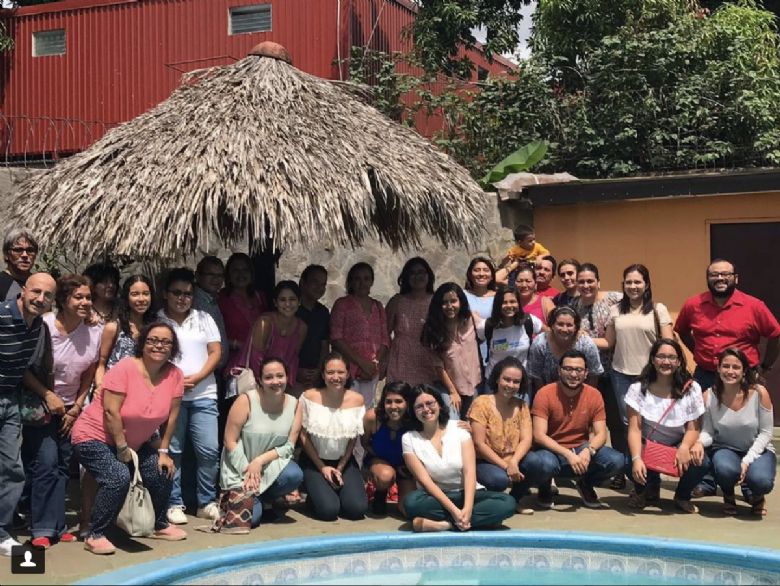 As to my experiences as a facilitator at UWC short courses: these experiences felt like a revival of my UWC experience, as I was confronted once more with extreme cultural difference. However, this time around, the responsibility of building a safe, rich and fruitful learning environment was on me. So, I went back to my UWC roots and turned the challenges in language and cultural differences into learning opportunities not only for my students but for myself. These experiences also broadened my view on learning and alternative education and, combined with my experience earning my teaching certification in Nicaragua, became my inspiration to venture in designing a UWC short course for educators, which is aimed at sharing the values and the particular perspective of a UWC education with teachers. So far, the plan is for it to engage teachers in Nicaragua and Central America and it is projected to happen early 2019.
What gets you up in the morning, and what keeps you awake at night?
What gets me up in the morning is the drive I feel every time I remember my students and fellow teachers in Nicaragua and elsewhere. Each of them embody very diverse but equally powerful learning journeys. And as I keep them at the forefront of my mind, I feel inspired to keep going and working on my projects to foster educational opportunities for them.
As for what keeps me awake at night, I would say nothing. Not because I don't worry, or things are perfect around me. Rather, I know that in order to effectively contribute to anyone's learning journey or any change in the world, I have learned to take care of myself and sleep. I also enjoy sleeping, a lot.