Austrian Alumna Focuses on Early Education 
17 October 2017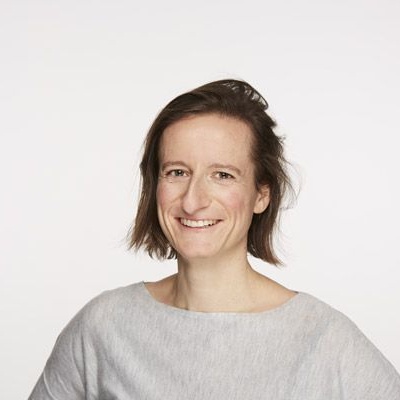 Daria Dachs on conflict, education and her involvement in the UWC community
Like many alumni of UWC, Daria Dachs (UWC Adriatic, 2003-2005) puts great emphasis on the power of education for global change. "Education is the key to so many societal challenges," says Daria. "To be able to transform a conflict into an opportunity, we need people that possess a certain level of self-efficacy and self-awareness," which an education should afford. This belief has driven Daria to dedicate her career to furthering educational goals for children, both in her home country of Austria and abroad.
Daria has worked in the field of education in many capacities: she has volunteered as a teacher with the Center for Children's Happiness, was a teacher with and part of the founding team of Teach For Austria, and is in the process of releasing a school book for pupils in Austrian middle-schools with no prior knowledge of German, to be handed out free-of-charge. Most recently, Daria became a Co-Founder and Managing Director of Element A, an organization whose ultimate goal is that every child, regardless of background, can develop the skills necessary to start school successfully. Element A acts as an accelerator for projects and programmes in early education and parent work that have a positive impact on children's educational success.
Daria believes that education (even a UWC education) is not a cure-all for the world's problems, but argues that education forms an important base. "Without education, there is less of a chance for a peaceful world." She credits her time at UWC Adriatic for broadening her horizons, allowing her to follow her passion for education across borders. Daria's UWC education made her "aware of how connected we all are, how simple and complicated conflicts can be at the same time, how many layers a conflict can have (personal, collective, political, religious, social...), and how powerful the mind and heart of people can be." Her connection to UWC continues through her work with UWC national committees: Daria helped to establish the Cambodian National Committee in its second year, and works with the UWC Austrian National Committee in various capacities.
We asked Daria about what she has learned throughout her time as an innovator within the education sector. Her answer reflects the same self-awareness she describes as being essential to peace and transformation, as well as the profound understanding of conflict-as-opportunity that she says she gained at UWC: "What would life be without challenges and difficult moments? We need them to flourish. I learned that everything will always be a process. Chaos and order come hand in hand. Without that, there would be no change."