Empowering Students to Make a Difference: KokMing Lee at UWC Changshu China
12 October 2017
KokMing Lee (Malaysia, UWC Adriatic 1990-1992) has been involved with the UWC movement as an educator since 1999, when he started teaching Mathematical Studies and Economics at UWC Mahindra College. KokMing then taught Mathematics at Li Po Chun UWC in Hong Kong for 12 years, before leaving to teach at ISAK (now UWC ISAK Japan, the most recent addition to the UWC movement). In 2014, KokMing became a faculty member at UWC Changshu China, where he is currently the Dean of Studies.

For our series of Impact Stories on Education, we asked KokMing about his experiences of learning and teaching at UWC:
What makes you passionate about working in education? Why did you choose this path?
"The UWC mission makes education a force for peace and sustainable future. Thus, to me working in education is a meaningful means of living the mission. As a UWC teacher, I like to inspire more young people to practice the UWC values, to have the courage to dream big and to transform ideas into actions. When I turned up at UWC Changshu, I started the "All Students for Action Program" (ASAP), a student activity that aims to promote UWC values and mission through designing and organizing "Mini UWCs" for non-UWC students in the summer months. The ASAP team worked against many odds to pull off a "Mini UWC" during the first summer of UWC Changshu, with facilitators from 6 different UWC schools and colleges and 50 teenagers from various parts of China. It is extremely fulfilling to be able to support enterprising and idealistic UWC students to create a UWC outreach program for other teenagers – and in the process live the UWC mission."

In your career, have you ever experienced difficult moments or struggles? How did you recover from that? What did you learn about yourself?
"At one point in my career, I became too complacent and was satisfied with routine tasks. Consequently, I was questioning my lack of impact at UWC. I was disillusioned about my job and disappointed by my lack of contribution to the movement. When the chance to become a founding faculty member presented itself in ISAK, I took it with a great sense of adventure. As the founding faculty of two new schools, I had the opportunity to help shape the UWC culture – if there is one – of these new campuses. I also learned to take up more organization and management roles in these two new campuses. At ISAK, I served as the community service coordinator and worked with various local organizations to set up service opportunities for the school. In Changshu, I supervised student leaders that organize the weekly Global Issue Forum and the "Mini UWC" in the summer. I learned that I have the capacity to inspire students and even colleagues to "walk" the UWC "talk". I have collaborated with a team of like-minded colleagues and designed a three-day "UWC for Adults" programme. The aim of the programme is to create and support change makers in our community. We test ran it with non-academic staff in June 2017 and introduced it as part of faculty orientation in August 2017."

What impact has your UWC experience had on your career choice and on your life?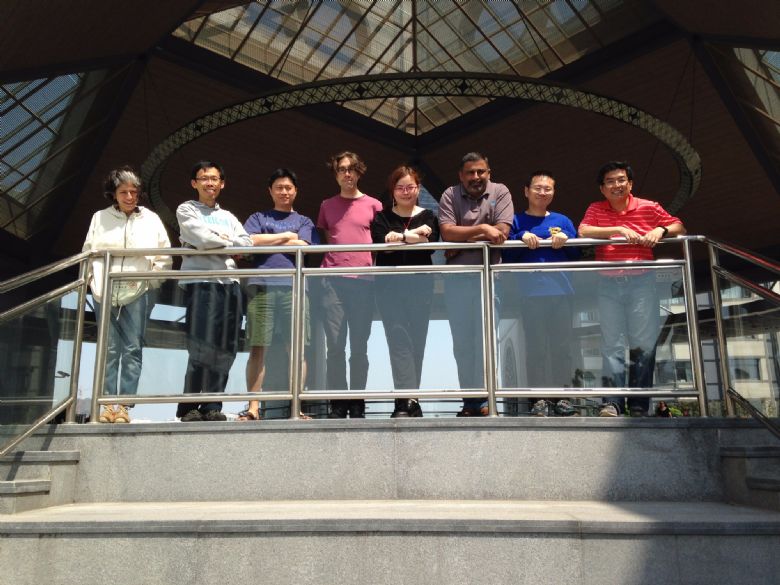 "Without my initial UWC experience as a student, I probably would not have survived the stressful residential life of a UWC teacher for more than a short time. That experience exposed me to a myriad of global issues and helped me to understand that these problems will not be resolved unless we take action. My UWC experience provided me with a space to think big and to believe that we can rely on like-minded UWC alumni to be a force for positive change. The rigorous academic demand and tight schedule at UWC Adriatic also helped to foster my sense of resilience: if I can survive the grueling two years in Duino, I can survive anything in life. To me, this is a huge source of mental strength."

What gets you up in the morning, and what keeps you awake at night?
"I get up each day with two major aims. The first is to deliver as good a lesson as possible in my class. I aim to have students leaving the class alert and thinking of new problems related to the lesson. The second is to ensure that the school is running an academic programme that supports effective teaching and learning.
As for what keeps me awake at night… Mathematical problems. I am always thinking about the topic of my next mathematical article!"