UWC Day - UWC Li Po Chun
23 September 2017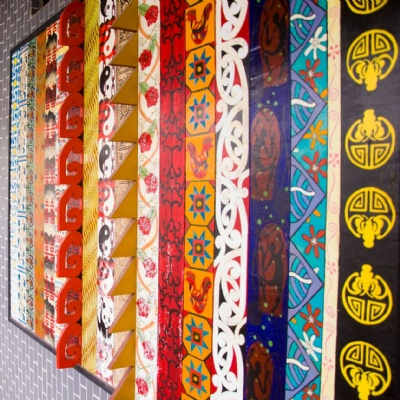 21 and 23 September, 2017, Community activities focusing on the topics of creativity and mindfulness.
On 21 September UWC Li Po Chun will engage its faculty and students in designing and printing "Prayer" flags inspired by Tibetan prayer flags.
On 23 September the College will bring the community together to explore the relationship between self and creativity starting the day with a session of meditation and mindfulness.
Afterwards there will be a screening of the short documentary "Creativity is Me" by the local filmmaker Sharon Yeung followed by an Interview exploring the question "What is Creativity?" with a psychologist, a designer, a start up entrepreneur, an inventor, an activist and a yoga teacher.
The celebration ends in a design thinking workshop which will focus on the application of design thinking in problem solving.