UWC Day - UWC Costa Rica
21 September 2018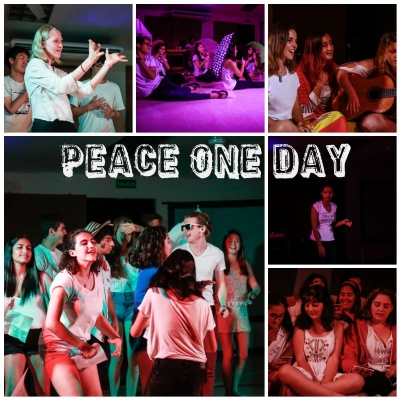 21 September 2018 - Peace One Day
We want to celebrate being part of a movement that aims a peaceful coexistence through positive change, by embracing our diversity.
Activities:
Henna and Face Painting
This activity was requested by the second years as one of their favourite activities las year. It is important because it gives students a visual and personal representation for that day, making them feel part of the movement.
Video: "How do you promote peace through action?"
This video will focus on how we build peace on campus through our daily actions. Here at UWCCR we believe that community service and positive impact are powerful tools to promote peace in Costa Rica and beyond our two-year experience as students.
Peace and Conflict World Map
A world map will be printed and posted in the cafeteria for students and staff to write down situations in which they experienced peace or conflict. This activity will encourage peace initiatives and focus on how we, as global citizens, need to work to expand peace.
Photographs: #InspireChange
At snack time, students and staff will participate in an #InspireChange photography session, to post online and spread the UWC message.
Cultural Show
A cultural show will take place in the evening, to celebrate cultures from all over the world and learn from them through performances.