UWC Day - UWC Armenia, UWC Russia and UWC Georgia
21 September 2018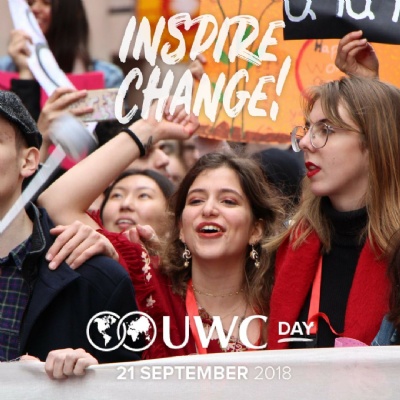 21 September, 2018 - Webinar Marathon
UWC Armenia, UWC Russia, and UWC Georgia are going to host exceptional people from different organisations united by the single cause to make the world a better place and give equal opportunities to everyone. Each of us can bring a positive change to the world and on this day people who have dedicated themselves to this cause, will share their experience.

During the webinar marathon (all day long) everyone will have a chance to hear inspirational stories from Executive Director, Russia / Eastern Europe and Central Asia of Change.org, Ideologist of Upsala circus (http://upsalacircus.ru/en/home/), Hospital clowns, Red Cross Armenia project leader, Teach for Armenia and Teach for Russia fellows and many others.

Current schedule:
For more information and to register, click here.